Fun Asia Entertainment presented a special evening with Bollywood famed singer and music composer Adnan Sami Khan at Myerson Symposium Center in Dallas. Mr. Khan came to Dallas after eight years and entertained the audience thoroughly with his music and performance. Mr. Khan's fans in Dallas had been waiting for this event for a long time and they embraced his performance with joy and big Texas welcome. The concert was sold out a month before the event date. A large number of music audiences came to greet Adnan Sami so much so that there was a traffic jam in Dallas downtown due to this music concert and police helped to control the traffic on a Saturday late evening.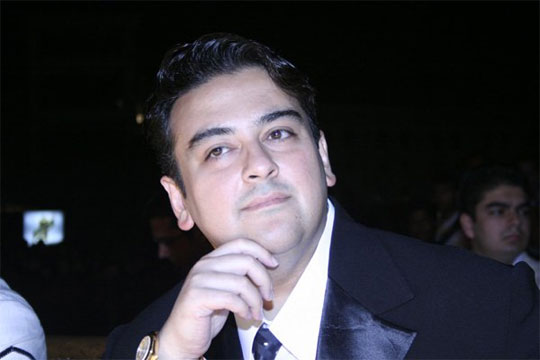 Adnan Sami performed for about four hours and had been interactive with his audience from stage. He sung a number of his popular songs on audience demand and stayed receiving accolades from audience. The singer who shed more than 350 pounds was looking a distinguished and charming person while performing, which people kept staring in disbelief. He presented a number of his popular songs besides songs from his latest album "Pardes Chale" and received appreciation from audience. The show organizers John Hammond and Shariq Hamid thanked all the audience for their presence and for the success of the show.

On the other hand the concert organized in Houston was also a huge success and was a sold out event. The Houston show was organized by Rehan Siddiqui, who also thanked the audience for the passionate support of the event. Rehan Siddiqui hosted a repeat of Adnan Sami concert on insistence of his fans. He also presented flowers to the people in attendance, moreover, Adnan Sami Khan said that people ask him for the secret of his drastic loss of weight, while there are a number of hypothesis around his weight loss. "The truth is that my weight loss is result of diet control and because of usage of protein diet," he said.
In a music concert held in Dallas he said that when he came to Dallas eight years ago he was a very heavyweight person. He said that he was weighing 236 KG or 519 pounds and when he went to the doctor in London, after looking at all the reports doctor had told him that he would survive only six months with that condition. "They told me if I don't lose weight, people will find me dead in a hotel room," he said. He said Doctors assessment was a wakeup call for him so he changed his lifestyle and changed his inner self.
"The result is in front of you, this surprises people as I have lost 350 pounds through protein diet and anything that has any sugar in it". He refuted the rumors that he has lost all this weight from a bariatric surgery or from a lap band. He said if you are determined, you can achieve any result, however it is quite difficult work but not impossible. Adnan Sami on the one hand mesmerized the audience with his songs but also surprised them with all of his dance moves.