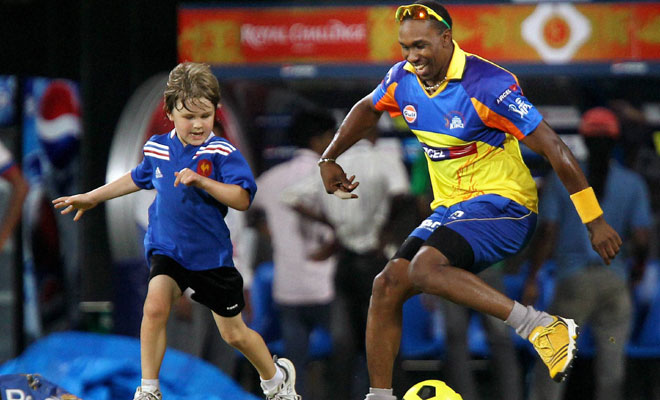 The tournament, still in the third week, has served a lot of entertainment for both the spectators and viewers. One expected the charm and spunk of the IPL to take a steep fall in this edition. With too much cricket on the calendar, the viewers were definitely going for an overdose. The very off-colour opening ceremony rubbed salt to their wounds, as the 'very Bollywood' act was not appreciated by the masses. It wasn't an ideal build-up but just the start they wished for.
Defending champions Kolkata Knight Riders commenced on a winning and note, and set the tone for the tournament to follow. We already have two Super Overs, one hat-trick, ugly spat amid Indian players and numerous last-ball finishes. What next? Six sixes? Consistent scores of 200? The cash-rich tournament is gluing the spectators with the on-field drama, and the it is only getting better.
As the tournament approaches the second quarter, we look at the highs and lows of cricket's biggest festival. Highs Captain courageous: One of the few cricketing positives from the tournament so far is Virat Kohli's captaincy. The Delhi dasher has marshaled his troops really well and is enjoying the responsibility. The enjoyment is well exhibited in his scores as the right-hander holds the orange cap. Caribbean flavour: More than India's, it is turning out to be West Indies' tournament.
The players - Chris Gayle, Sunil Narine, Kevon Cooper, Kieron Pollard, Dwayne Bravo - are doing really well f0r their respective franchise, and their on-field activities adds flavour to the tournament. The Super Over: We have already had two Super Over finishes, both involving the RCB, and the thrilling ends are boosting the interest. A Super Over is not an ideal scenario for a cricketer, but from a spectator's point of view, it can't get any better.