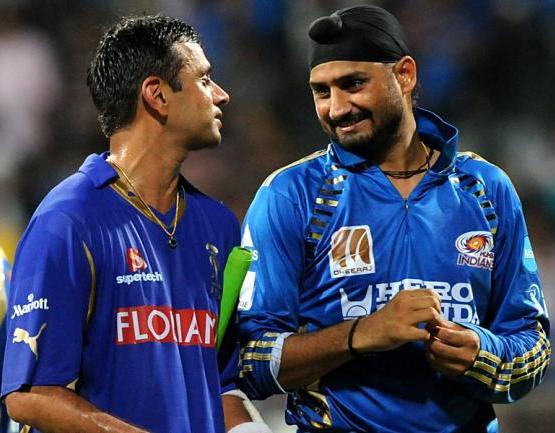 Third-placed Rajasthan Royals host second-placed Mumbai Indians in the second of two Indian Premier League (IPL) matches scheduled for Wednesday. Rajasthan have started the IPL season in brilliant form, with captain Rahul Dravid leading the way. The Jaipur-based franchisee have won three of four games so far, with victories against Delhi Daredevils, defending champions Kolkata Knight Riders and Kings Xi Punjab. Dravid will have been concerned by his side's last game though. They may have beaten Punjab but the fact they struggled to chase a total of 124 (only doing so with four balls to spare) cannot be a good sign.
Youngsters Ajinkya Rahane and Sanju Samson took their side home but with the kind of wicket-taking threats Mumbai have, the Royals need Dravid and the Australian duo of Shane Watson and Brad Hodge, in particular, to find the runs. The good news is the Royals have been handy with the ball. Sreesanth, Siddharth Trivedi, James Faulkner and Kevin Cooper were all among the wickets in the last game, even if Cooper was very expensive. And with Watson also available, Dravid looks to have a settled bowling attack. Meanwhile, the league's traditional powerhouse - Mumbai Indians - have now won three games in a row, including one over two-time champions Chennai Super Kings.
Captain Ricky Ponting knows his side boasts one of the most dangerous batting line-ups in the league, with Rohit Sharma and West Indian Kieron Pollard providing a solid middle order to an opening pair of Ponting and Sachin Tendulkar that, between them, boasts over 30,000 One Day International runs and nearly as many in Tests. He also has, in Sri Lankan Lasith Malinga and Australian Mitchell Johnson, a superb pace battery, And that is backed by spinners Pragyan Ojha and Harbhajan Singh.