Indian actress Aishwarya Rai Bachchan has truely become the Indian face in the international circuit. The junior Mrs Bachchan is an ambassador for many humanitarian causes, beauty brands, organisations and a regular fixture at the Cannes Film Festival. Now, Aishwarya will be a part of charity concert helmed by singer Beyoncé Giselle Knowles-Carter - Chime For Change .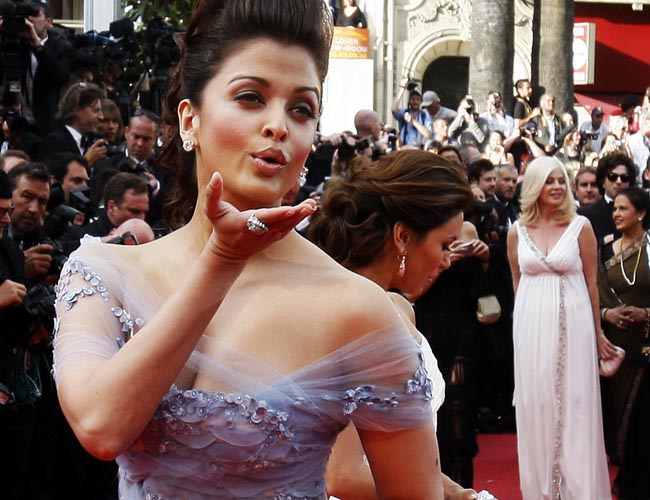 After a dazzling show at Cannes Film Festival, she will join international singing stars Madonna and Beyonce at a charity concert in London as the celebrity presenter next month. The offical Twitter handle of Chime for Change confirmed that Ash will be part of the concert on June 1 in London. "Yes, it's true Madonna will be joining @DesmondTutuPF, @GloriaSteinem and Aishwarya Rai as presenters at #SOUNDOFCHANGE".

We tried to find out whether husband Abhishek Bachchan will accompany Ash for the good cause, but there was no response from the actor. Madonna, who will not be performing but is one of the celebrity presenters alongside Aishwarya Rai, Freida Pinto, as well as Archbishop Desmond Tutu, former British Prime Minister Gordon and wife Sarah Brown, and Hollywood star Jessica Chastain.

Celebrity singer Beyoncé is the concert director and co-founder of Chime for Change. In the official website Beyonce wrote: "I have always felt strongly about equal opportunity for women. Girls have to be taught from early on that they are strong and capable of being anything they want to be. It's up to us to change the statistics for women around the world. I'm honored to be in the company of women who live fearlessly and set an example for the next generation."

Mexican American film actress Salma Hayek wrote, "I am proud to be joining the growing international movement on behalf of girls and women around the world. I believe that by working together we can change the course of history to ensure that girls and women are empowered to realize their potential and thrive."Chime for Change is a new global campaign to raise funds and awareness for girls' and women's empowerment. The organisation serves to convene, unite and strengthen the voices speaking out for girls and women around the world. It focus on three key areas: Education, Health and Justice.

Chime for Change is powered by Catapult, the first crowd-funding site where people can make real change happen for girls and women. Through Catapult, nonprofit organizations post their projects and people can find and fund the issues that speak to them the most. In a world first, each ticket buyer will personally be able to choose which of the many projects Chime For Change supports will receive their ticket money.

The Sound of Change Live concert itself at Twickenham Stadium has been underwritten by international luxury fashion brand Gucci and is guaranteed to fund at least 120 projects supporting girls and women globally. The Chime For Change initiative is led by Marianne Pearl, the wife of former Wall Street Journal reporter Daniel Pearl - held captive in Pakistan and beheaded by Al Qaeda in 2002. As managing editor of Chime For Change, she will also fly to London from Spain for the gig with her 11-year-old son Adam.