'Dedh Ishqiya' director Abhishek Choubey has put his stamp over the news piece that the B-Town beauty Madhuri Dixit has shot few sizzling intimate scenes with Bollywood veteran Naseeruddin Shah. Abhishek said that the scenes were shot at the start of the film's shoot and they come out beautifully.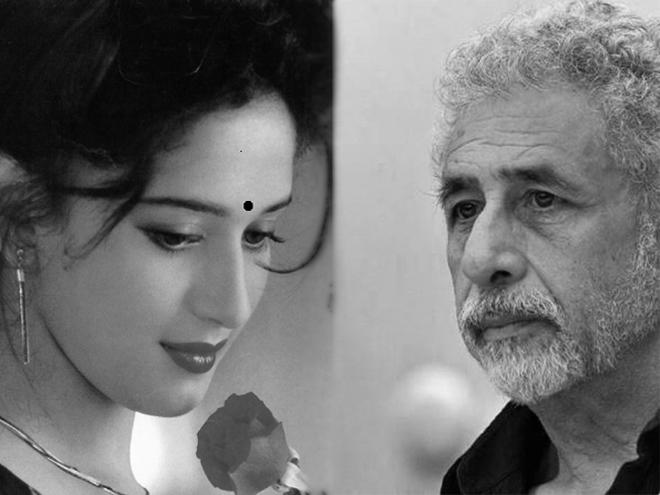 'Dedh Ishqiya' is a forthcoming Indian black comedy thriller film which is a sequel to super-hit flick 'Ishqiya'. The film casts dancing diva Madhuri Dixit and sizzling actress Huma Qureshi. The male lead has been the same in form of Arshad Warsi as Babban Hussain, Naseeruddin Shah as Khalujaan. Director Abhishek Choubey said, "Let me state Madhuri's character is very different from Vidya's in Ishqiya. Madhuri plays a Beghum who lives in a palace in Lucknow. Since this is again Ishqiya, we once again explore the various aspects of love and romance."

Choubey added, "What we discover in the relationship between Madhuri and Naseer Saab is very different from the earlier relationship between Vidya and Arshad. While Vidya's intimate scenes were earthy and raw, Madhuri's amorous moments with Naseer Saab are approached with a lot of dignity. Madhuri ji understood what was required."