Director:Nikhil Advani

Cast: Arjun Rampal, Irrfan, Rishi Kapoor, Huma Qureshi, Shruti Haasan, Aakash Dahiya, Chandan Roy Sanyal, Shriswara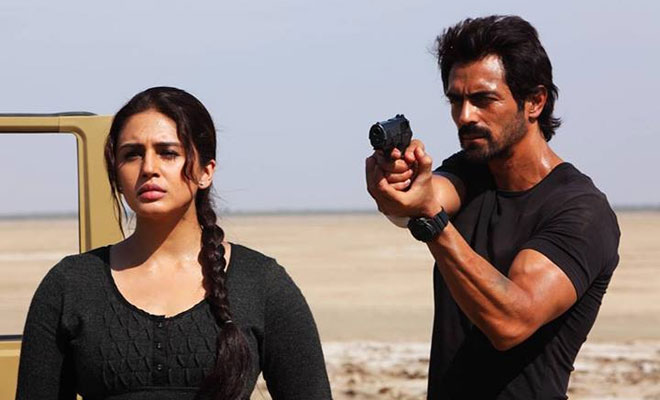 The Indian Express rating:
But for the fact that Advani can't resist ending his film with a salute to the supposedly restless, impatient and blood-thirsty new India, D-Day is a surprising package from a director known so far largely for harmless, fail-safe stories with big stars.

Okay, so the plot is essentially about R&AW sending agents abroad to capture India's most-wanted terrorist -- a guy so obviously Dawood Ibrahim that they don't have to call him that, just allude to it in the title. That's preposterous to begin with but what's heartening is that Advani, who also co-wrote the screenplay, actually tries to make it less so. Plots such as this, especially in mainstream Bollywood and in this blockbuster season of Hollywood, demand and are extended a significant amount of cinematic licence. Within that context, Advani, whether it's in the actors he fills the corners of his scenes with or the way he goes about connecting the dots, appears to care.

The Indian prime minister, who attends calls from 'Madam' at crucial junctures, is an obvious caricature. However, not the R&AW Director Ashwini (played by Nasser) and the cultural attache in the Indian Embassy in Islamabad, both south Indians in an acknowledgement of their strength in this service, nor the Home Ministry bureaucrat bringing the weight of his post down upon them.

Irrfan not surprisingly lifts his role above the mundane, but as an Indian spy based in Karachi for the past 10 years, he has a background rich enough to include an unsuspecting wife (an arresting Shriswara) and son, whom he loves dearly. His dilemma and heartbreak as he leaves them are nicely woven into the main story.