She's often punted as 'model-turned-actress' or India's 'most beautiful' actress, but
Dia
Mirza
proves to be more than just a pretty face. In a recent interview,
Bollyworld's
Latoya
Newman learnt more about the charming star and her thoughts as a film producer… During her visit to Durban for the inaugural South Africa India Film and TV Awards (
SAIFTA
),
Dia
Mirza
had journalists eating out of the palm of her hand, and it had nothing to do with her Bollywood stardom. As esteemed as the actress is, her
demeanour
is humble, and she often cracks jokes on the side with journalists. She showed genuine interest in making sure the production needs of everyone around her were met. She's easygoing and a pleasure to talk to – I say talk because when you're conversing with her, it hardly seems like a formal interview. I think it's these qualities in
Mirza
that charmed us.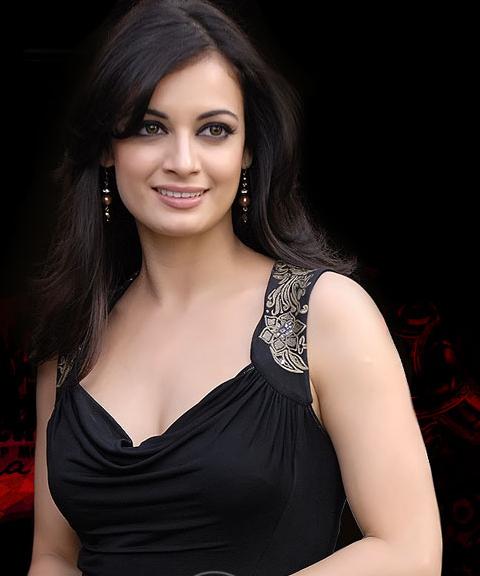 But the highlight of my interview was hearing her thoughts on the Indian film industry, seeing she has also become a producer. From start to finish, she showed herself to be an upcoming film-maker destined to make great strides in the industry. I asked her about true-to-life Indian cinema, the most recent examples of which are
Satyagraha
, Madras
Café
, and which seems to be growing in popularity.
Mirza
thinks this is related to two things. "One is that for a long time cinema in India was escapist – that was simply because we were a growing nation. We had our complexities – we continue to, it doesn't mean the complexities have ceased to exist, they continue to exist – but I think what has happened is the exposure to world media and world entertainment has widened our personal horizons.
"I think the generation of film-makers who now strive to make cinema is a generation that is very informed, more evolved, seeking, questioning and hoping to deliver answers or explore avenues to their storytelling that can make some kind of social impact. The case in point being
Satyagraha
, Madras
Café
and films of that genre." There were certain things that film-makers "strive" for. "I think what our whole generation strives to do is to be able to tell stories that are poignant, pertinent, socially relevant and at the same time entertaining. I think what makes it easier to do this today is that your so-called commercial mainstream actors are willing to do that kind of cinema. "For a long time the demarcation was strong and distinct. There was a certain kind of actor who did the serious art house films and never did commercial cinema, or they did only commercial cinema.
"Today, for actors like Mr
Amitabh
Bachchan
, John Abraham, Ajay
Devgan
,
Manoj
Bajpai
and many others, the line is not distinct any more. I think these actors are willing to do a
Singham
and a
Satyagraha
. I think that's what makes it more exciting for film-makers. Actors are more forthcoming, the audiences have become a lot more receptive and open, and have grown. And I think more people across the world are watching Hindi film." With film production also related largely to what the market demands,
Mirza
believes there's been a "paradigm shift" in India's film market. "This has happened with the advent of the multiplex (a movie
theatre
complex with six, 10, or more screens), and I think urban India – the middle class and so-called snooty India, who never really watched Hindi films – are watching more Hindi cinema." This had opened up amazing avenues for interesting film-makers to go out and make films.
"I know people like
Anurag
Kashyap
(regarded as an art film-maker,
Dev
D, That Girl in Yellow Boots, Gangs of
Wasseypur
) who struggled for eight, nine, 10 years, just to be able to tell a story they wanted to tell. Today
Anurag
is revered and people love him. He gets money at the drop of a hat and can make the movies that he wants to make. So it's wonderful times. "I sometimes wish I had debuted (in acting) last year because then I could have been a part of this generation. But I've chosen to make films, so now I am a part of that process." Commenting on
SAIFTA
,
Dia
described it as a productive venture, rather than a glitzy awards event. "My friends from Celebrity Locker (the
organisers
) have come together with
KwaZulu-Natal
and they want to do something meaningful and promising for the Indian and the South African film industries.