Will the controversial beauty queen eye the glamorous film industry after getting publicity for the racial slurs she was subjected to? She must have had a tough time dealing with the racial slurs coming her way and at the same time accepting bouquet of appreciation she was flooded with. Nina
Davuluri
, the new Miss America of the Indian origin can now hope that the racial comments hurled at her can actually work in her
favour
.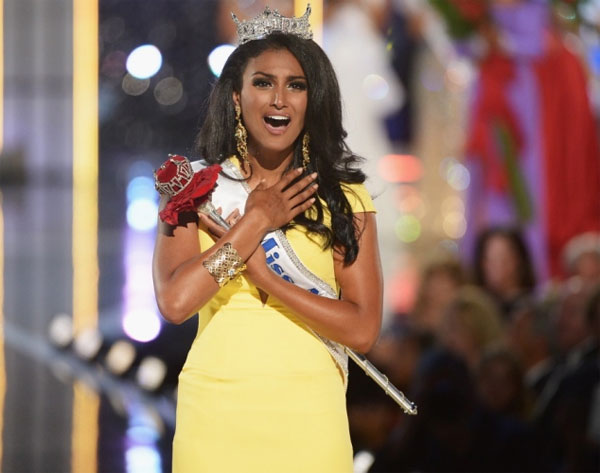 More than savoring the taste of success, the 24-year-old beauty had to swallow the racial outburst that was generated after she won the prestigious beauty pageant. Some even went on to call the dusky beauty a terrorist, a stinging referral to her brown skin. Clearly, some racist morons could not digest the fact that an Indian beauty clinched the title of Miss America for the first time in the history of the coveted beauty pageant. From being called 'not enough American' to a 'Miss terrorist', Nina faced the racist remarks which in turn made her an instant hit on the internet.
But the sorry episode and the nasty comments, in all portability, can actually work in Nina's
favour
. Remember how
Shilpa
Shetty's
ordeal at the reality show Celebrity Big Brother worked wonders for her sagging career. The damsel was in distress when the late Jade Goody (who also appeared on
Bigg
Boss 2 in India) made some really caustic racial comments against
Shilpa
. And now Nina has faced the same issue on a bigger platform which could actually pave a path which can possibly take her to Bollywood. And those who have seen her dancing ditto Bollywood
ishtyle
at Miss America competition would know that the
hottie
has it in her to do the customary
naach-gaana
in our movies.