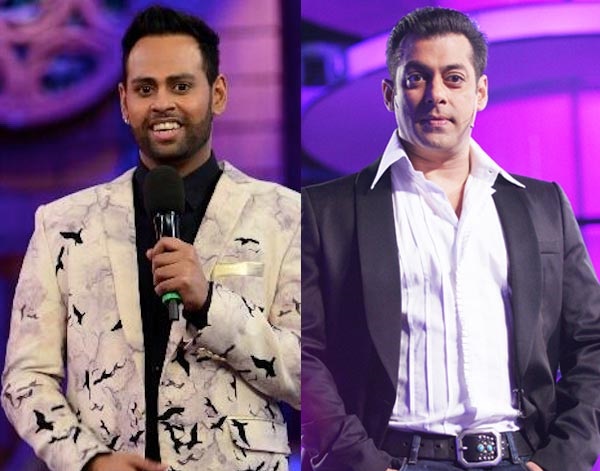 If you saw the premiere night of
Bigg
Boss 7, we are sure the part where
VJ
Andy pokes fun at
Salman
Khan wouldn't have gone unnoticed. For those who missed it, let's recall that what exactly happened
So it was first day of
Bigg
Boss 7 and
Salman
Khan was introducing the contestants. While announcing the name of other contestants, the eternal bachelor fumbled a bit and
VJ
Andy who was already inside the house watching
Salman
on video poked fun at him.
The
Dabangg
actor had then taken Andy's reaction in his stride with a hope that the makers of the show will edit that part of the episode. But
Sallu
bhai
got miffed when the episode was aired without being edited. Now, we had seen last year how the hot-headed guy
Salman
had lashed out at Imam
Siddiqui
when he poked fun at the actor a number of times.
Salman
has compared the mannerisms of Andy with Imam. So does that mean, Andy will also have to bear the wrath of
Salman
like Imam did last season? Well, all we can do is just wait and watch