'
Tooh
' from '
Gori
Tere
Pyaar
Mein' and 'Party all night' from 'Boss' are just two instances of falling standards of Bollywood lyrics. Who killed the film song?
The quality of lyrics in a song is dictated by the business of films. The song needs to have a lot of commercial value for people to buy it. After
Javed
Akhtar
and
Gulzar
, we still have some really good song writers such as
Irshad
Kamil
, but lyricists have their own pressures to make a song a hit. It must not be forgotten that the quality of lyrics is also a reflection of the taste of the young generation, most of whom don't like poetry anymore. Also, songs are 'watched' these days, and not just 'heard' as was the case earlier. Lyrics get second priority, and the lyricist writes a song keeping this in mind. That's why I don't think it is right to blame the lyricists alone. They are a product of our environment.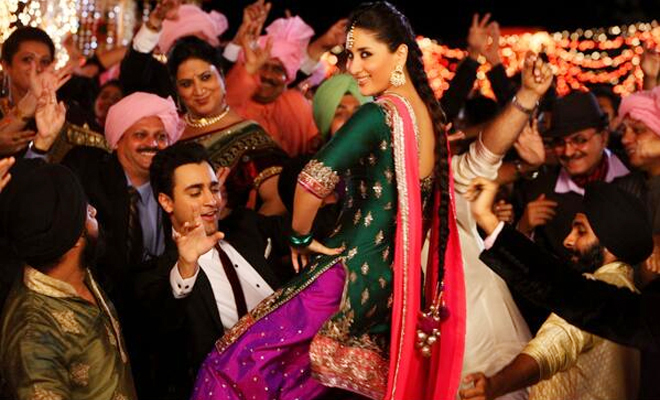 Earlier, films such as '
Pyaasa
' or '
Sujata
' had very different themes and that was reflected in the lyrics. These days, the language is a bold mixture of Hindi and English. The youth talks in a language which we call '
Hinglish
'. Today's lyrics are a result of the needs and tastes of the current generation. Earlier, love songs had melody, they were set in a scenic landscape, where the hero had to dance with 40 people to prove himself to the heroine. When the format itself has changed — right from the beat, and language — then what is the point of having poetry in songs?
However, there is latent or inherent value to songs that have melody and these will be remembered for years to come. A recent example is '
Aashiqui
2', whose songs I believe will stand the test of time. The language of songs has become crass, but so has that of people. Look at the way our TV presenters and anchors talk, it is not living-room language. I think lyricists should be able to maintain a balance between what's popular and what's dignified.
Kamil
has written all kinds of songs for my film '
Kaanchi
' — right from serious, romantic to funny. But even with funny songs, he has tried to say something and give a message.
I agree that there are some songs that are crass because the attention span of the listeners has reduced. But at the same point we have to understand that it's not just about the sensibilities anymore, it's also about the business. The whole business is about wanting to catch people's attention. In the industry not everyone has
Gulzar's
talent or his skill set. Even I see myself pulling out of projects that require me to write lyrics that I don't agree with. Maybe even I don't have the skill set to write a song that can be both popular and at the same time not offend sensibilities. I write songs for the love of writing. But there are people in the industry who pursue it as a profession and earn their bread and butter writing songs. It is very difficult for them to say 'no' to a project and they end up giving in to these demands. I think the buck should stop at the music companies and music directors, who demand that songs should be written with the commercial aspect in mind.
In the past there have been songs with crass lyrics such as 'Sexy sexy
mujhe
log bole' or '
Choli
ke
peeche
kya
hai
'. So, it isn't a new phenomenon. Another point composers and filmmakers often make to defend such songs is that if the song is set in a brothel, the language has to reflect that environment. But then there are people who are able to write popular songs without degrading its artistic quality. As a trend, the decline started in the '
70s
, and continued in the '
80s
and '
90s
. Yes, the standards have reached a new low, but there are people such as
Amitabh
Bhattacharya
and
Swanand
Kirkire
who do good work and write good songs. Just the other day my 12-year-old daughter asked me, "Why don't you write fun songs such as '
Radha
teri
chunri
'." There should be a balance, like say '
Yeh
Jawani
Hai
Deewani
' that has songs such as '
Badtameez
dil
' and '
Dilliwali
girlfriend,' but also had a song like '
Kabira
'.