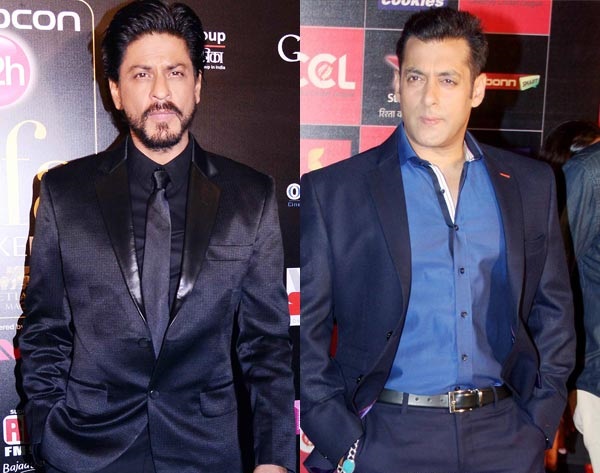 Salman
Khan and
Shahrukh
Khan's relation has been the subject of speculations in the media since their infamous fight followed by a dramatic hug at Baba
Siddiqui's
Iftaar
party. The foe-turned-friends have since then hinted about their new bonding at various occasions, including during
Salman's
popular television show '
Bigg
Boss 7' press conference and
SRK's
birthday press meet held earlier this month.
Sunday's episode of '
Bigg
Boss 7', had actors
Kareena
Kapoor
and
Imran
Khan visiting the show for the promotions of their upcoming film
GORI
TERE
PYAAR
MEIN.
Imran
, who plays the character of a South Indian, asks our
Sallu
bhai
whether he has played this kind of a character, to which
Salman
replies, ''I haven't played. But my 'good friend'
Shahrukh
Khan has played.'' With this statement,
Salman
surprised both the audiences and
Kareena-Imran
too. However, this did result in some loud cheer from the audience. Now whether
Shahrukh
Khan and
Salman
Khan would get back to being friends or would keep giving such surprising statements is something that only time will tell!