For the longest time the
Dabangg
Khan was against
Kushal
Tandon's
re-entry into the madcap house. But now that the television actor is back on the reality show, we wonder what happened to
Salman's
forgive-but-never-forget attitude. Double standards, eh? While
Salman
Khan may not host the next season of
Bigg
Boss,
wethinks
he must want to leave the show with a good image. Will that be possible? We wonder. After all, once
Kushal
Tandon
was evicted, the
Bigg
Boss 7 host got a lot of flak from the audience for being biased towards
Tanishaa
Mukherji
and
Armaan
Kholi
and saying nothing to discipline them. The whole drama was nothing less than a national outrage. While the makers of the controversial show wanted to bring back
Kushal
, it was
Sallu
miyaan
who was against the decision. In fact, in one episode
Salman
said that
Gauahar
Khan's 'good friend' was trying to grab the limelight by announcing in interviews how he (
Salman
) had
apologised
to him. It was evident that the Jai Ho actor was miffed with
Kushal
and wouldn't allow him back into the glass walled house, no matter what.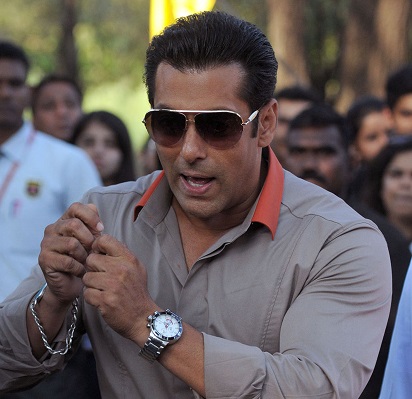 Now things have taken a complete U-turn and Mr
Tandon
is back on the show. How did that happen! As Mr Khan has been saying on the show again and again,
Bigg
Boss is the decision maker. Maybe that's true. But if it is, then it seems that
Bigg
Boss is actually bigger than
Salman
Khan. OMG, did we just say that! Guess we got a bit carried away….giggle. Coz that's unlikely, since otherwise
Kushal
would have re-entered the house much earlier, no? So logically speaking,
Kushal's
comeback wouldn't have been possible without
Salman
giving his green signal,
hai
na
? After all, he is the
bhai
of Bollywood and we know – so do you – about his
Dabangg
ways. Maybe SK wanted to do away with the 'biased' tag and all the negative reactions he was receiving from fans. Smart move – or do we say smart planning, Mr Khan? PS: We are eagerly waiting for
Kushal
and
Salman
to come face-to-face on the show. That will be one explosive episode,
hai
na
?