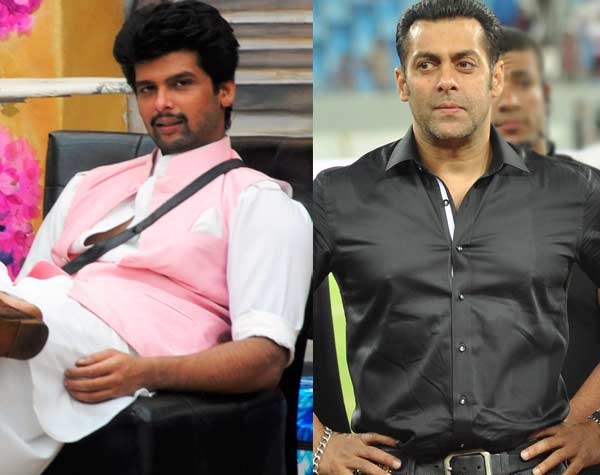 There was some tough competition in terms of popularity for the
Dabangg
Khan in the
Bigg
Boss 7 house, thanks to the popular telly star. And now he seems set to take on
Sallu
in Bollywood too.
Kushal
Tandon's
entry into the
Bigg
Boss 7 house and his subsequent walk out of it made him one of the most popular contestants on the show. This small screen pin-up boy became an overnight sensation thanks to the now-infamous
panga
that took place between him and fellow contestant
VJ
Andy.
That resulted in
Kushal
being dismissed from the glass walled house, only to be brought back again soon after, with presents in his bag and peace on his to-do list. There is no doubt that the man's walk out of the house hiked his hero status. And that could soon be what he is in reel life. You could soon see
Kushal
in a Bollywood movie, if things work out the way he wants them to. In yesterday's episode of
Bigg
Boss 7, during a verbal spat with
Armaan
Kohli
, Mr
Tandon
declared that he had signed up to do two films during his short break from the high voltage reality show. Taking a dig at
Armaan
on his failed
filmi
career,
Kushal
said that he was a hero now.