VJ
Andy is the latest contestant to have been eliminated from
Bigg
Boss 7 thereby missing his chance to be in the Grand Finale. This might come as a bit of a surprise, but
VJ
Andy also known as
Anand
Vijay Kumar in certain circles, has been eliminated from
Bigg
Boss 7 in a mid-week elimination. Yes, you got us right! This elimination has come just three days before the
Bigg
Boss 7 Grand Finale. Andy's journey in the
Bigg
Boss house has been a roller coaster ride. He has seen his ups and has seen some lows. Andy was fun at times and a complete piss off at other times. But all in all, he was a pretty fun guy. Even host
Salman
Khan grew fond of him and was often seen supporting him.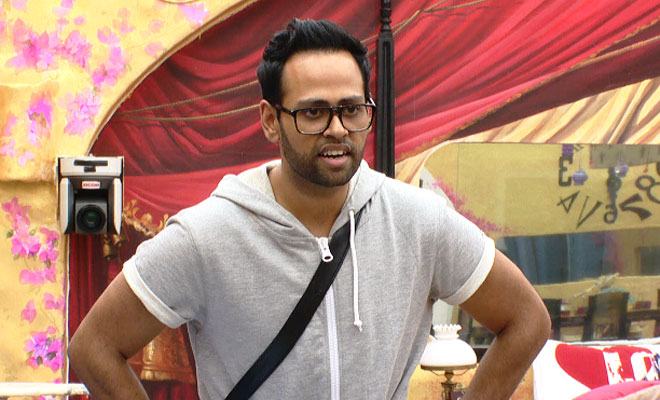 Right from the beginning Andy had a campaign going, wherein he appealed to the masses to vote for him. And it's probably the result of his campaign that he was able to survive in the show for so long. But looks like his campaign has failed in the last week of
Bigg
Boss 7 as he has been ousted from the glass walled house. Moreover ex
Bigg
Boss contestant,
Kamaal
R Khan also known as
KRK
, had predicted that Andy will win the show. The
Bhojpuri
actor had claimed that there is a very strong person who will make Andy the winner of the show, but it seems that strong person has shifted his allegiance towards someone else, thus making
KRK's
claim go totally incorrect.