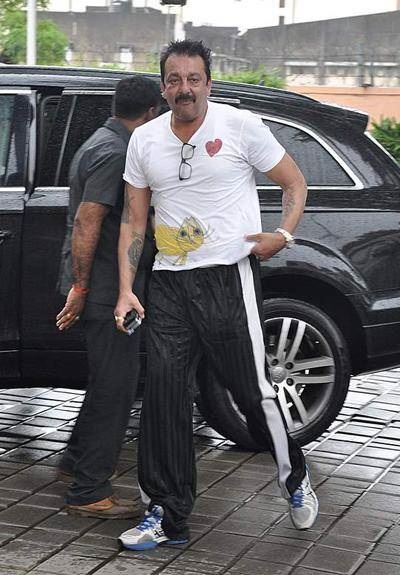 A lengthy MMS clip featuring Bollywood actor Sanjay
Dutt
intoxicated, fooling around and talking unabashedly about certain people in the film industry has been discreetly going around, among few members of the film fraternity, Absolute India reported. The video was taken around the time the actor was on parole the last time. It was reported that the actor had invited three upcoming stars for dinner to his house. One of the guests at the dinner party, shot the video on a mobile phone and has been sending it to certain friends, and the MMS clip is going around the industry like a chain reaction.
A friend of the actor said, "It shows
Sanju
having a good time at a small dinner party. He is a little high, playing the air guitar, fooling around, talking
sh
*t about people in the film industry just harmless banter and fun which is a regular feature at private dinner." This clip going public could cause serious embarrassment to the actor and his family, given his current condition. "They are trying to find out which of the three upcoming stars (two of them with the same surname ) shot the clip and is sending it out," the source added.