Bollywood diva
Sonali
Bendre
has no plans of returning to the big screen with a lead role and is happy with her TV commitments which give her ample time to be with her family. The 39-year-old actress, who was last seen in a guest appearance in Milan
Luthria's
"Once Upon A Time in
Mumbaai
Dobara"
, said she does not want to miss the growing years of her eight-year-old son
Ranveer
. "I am getting many film offers but they are not my priority. My priority is my family now. You have to change with every phase of your life. I believe in growing and not clinging on to the past. I am quite happy in this phase of motherhood. I don't want to regret later thinking I missed my son's growing years,"
Sonali
told. She is back on the small screen but this time in a new avatar of a narrator on Colors' "Mission
Sapne"
.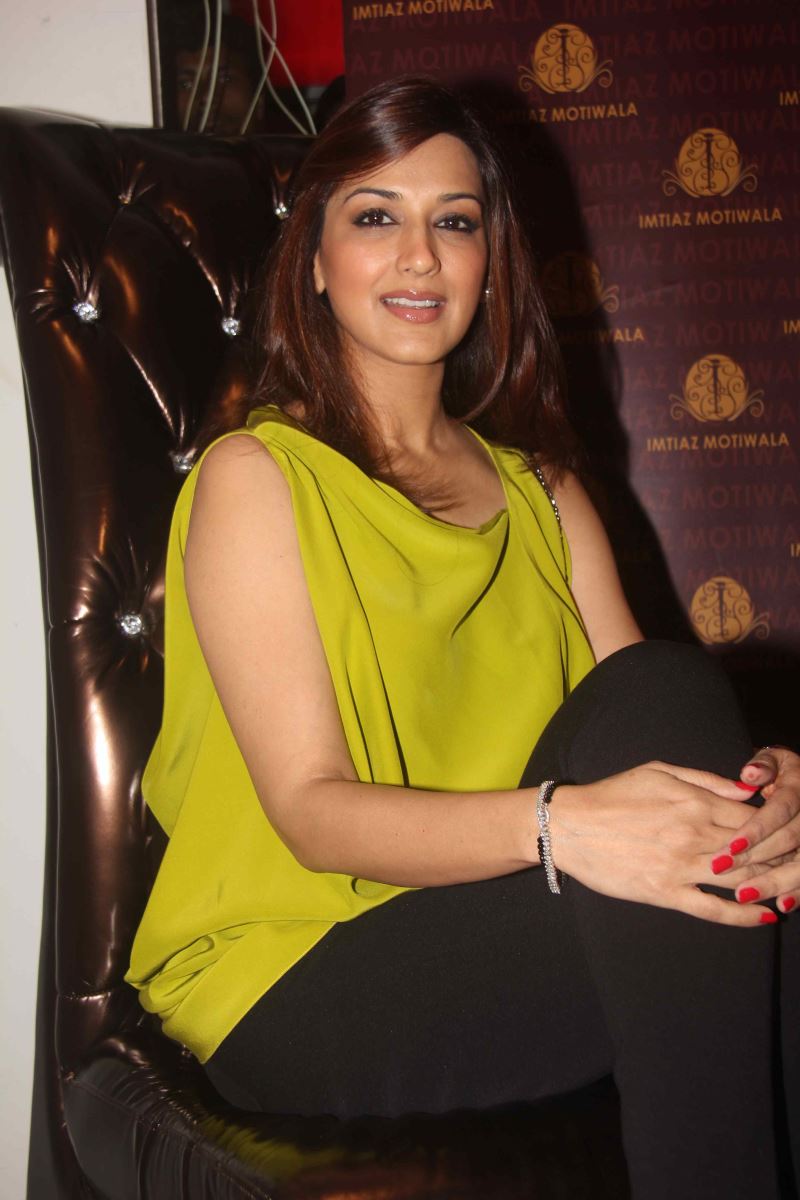 The show features 10 celebrities from different walks of life and will be seen stepping into the shoes of the common man, taking up their jobs for the day and earning their daily wage. "I am scared as I have not done something of this kind before. I am really looking forward to the feedback of the audience after watching the show. I really liked the concept of the show and I took it up. It's a realistic show and
emphasises
how small things can make a difference in a needy person's life," she said. "Mission
Sapne"
will go on air on April 27 and has celebrities including
Salman
Khan,
Ranbir
Kapoor
, Karan
Johar
,
Siddharth
Malhotra
taking up the job of barber,
vada-pav
seller, photographer, vegetable vendor respectively. "It's so good to see some people who have lost their hope to dream big in life are again dreaming big with the show. The response which these celebrities get when they go to step into their shoes is really amazing," she said.
The
'Sarfarosh'
actress, who is married to producer Goldie
Behl
, said she did not have to prepare much for her stint as a TV host. "I was like a blank slate on the studio. My only thing was listening to the celebrity and common man. I didn't have to be physically present at the location. I just have to give my views after listening to their conversation," said
Sonali
, who is not an avid TV viewer. After taking a break from big screen,
Sonali
was one of the early birds to join TV. She was the part of kids dance reality show
"Kya
Masti
Kya
Dhoom"
. "I joined the TV industry almost a decade ago when it was not a cool thing for Bollywood celebrities. I was one of the few actresses who were seen on TV after I took a break from films. "I continued my fan following through TV. With time, small screen has become more happening and powerful medium as cinema," she said.