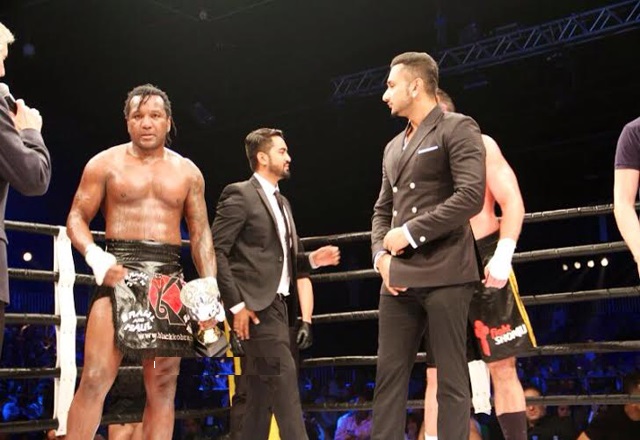 Yo
Yo
Honey Singh is getting ready to get into the boxing ring. Trained in mixed martial arts, the boxer would soon be jumping into the ring for his Global Fighting Championship league that he has started. This is why he was very upset to read a report on Friday morning in a paper suggesting that he got drunk and burst into a song at a party in Mumbai. Protests Honey, "I went to that club for the party because it was my friend
Imtiaz
Khatri's
cousin's birthday. At the party she insisted that I sing a song for her birthday. So I did. But not after having bloody drinks, as reported. I'd sing for any friend's happiness. I don't have to get drunk to do so."
Honey reiterates that he has given up drinking completely to prepare for the big fight in the ring. "I used to be the occasional social drinker earlier. But now my intake of alcohol has ceased completely. I want to be fighting fit for the boxing ring," says
Yo
Yo
Honey Singh whose latest chart buster from
Fugly
has the nation and its
favourite
deejay rocking. Says
Yo
Yo
appreciatively, "When I did that song I never expected it to be such a rage. I never do any song with any expectation. I guess having
Salman
Khan and
Akshay
Kumar in the song has given it that extra edge."