After a five-year hiatus to embrace motherhood, Bollywood actress
Aishwarya
Rai
Bachchan
marked her return to the big screen by taking on one of her most demanding roles, playing a mother whose child is kidnapped in thriller "Jazbaa." A former Miss World and one of the most successful actresses in Bollywood,
Rai
Bachchan
said the film stretched her as an actress, with each day posing new challenges to overcome. "Every day when I come to work I kept saying, how am I supposed to wrap my head around the situation like this, on any human level?" the actress told Reuters at the Cannes Film Festival on Tuesday where
"Jazbaa"
made its debut. "That to me just seemed tough, demanding, grueling, challenging and, thereby, so interesting."
Rai
Bachchan
, 41, was named Miss World in 1994, often features on "most beautiful" lists and is one half of a Bollywood super couple with actor husband
Abhishek
Bachchan
, son of Bollywood star
Amitabh
Bachchan
.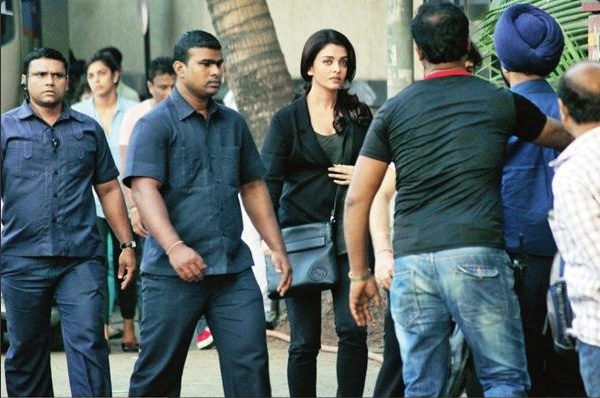 Her prolific Bollywood career includes hits such as "Hum
Dil
De
Chuke
Sanam"
and
"Devdas
," and she has also starred in Hollywood movies such as "The Pink Panther 2."
"Jazbaa"
(Passion), directed by Sanjay Gupta, is the first acting project for
Rai
Bachchan
after she welcomed her first child in 2011. Gupta said the actress tapped into a "very raw" performance that drove the film, in which a lawyer and single mother (
Rai
Bachchan
) "has to do the impossible" to get her kidnapped daughter back. "Life of Pi" actor
Irrfan
Khan also co-stars. At Cannes this year, the subject of women's role in cinema has been a hot topic.
Rai
Bachchan
herself co-chaired a U.N.-backed panel to discuss the issue on the sidelines of the festival, where she has previously served as a jury member. She said
"Jazbaa"
was a strong female drama, but didn't want that to distract from the main content of the film. "We don't want necessarily things being bracketed as female-centric – by doing that you are marginalizing the female protagonist, so don't label it, don't marginalize it, don't define it as being different," the actress said. "Recognize it as being part of the broader cinematic experience. We all belong, all our subjects and stories too."