Does Dia Mirza not know how to make coffee? After ditching an event to catch up on sleep, the actress should start drinking caffeine. When will our B-town celebs stop running on Indian timing? Just when we thought it was enough to know that Ranveer Singh had practically ditched an event to attend another one, pretty actress Dia Mirza has ditched her own event altogether to catch some zzz's.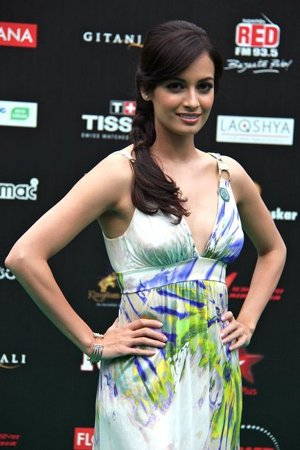 During the promotions of her upcoming home production, Love Breakups Zindagi, Dia decided to skip her own event and that in her hometown, Hyderabad. Now for Dia's diva tantrum, here's what insiders told us, 'A week before Dia Mirza and Zayed Khan could touchdown in the city, arrangements were made for an 'exclusive' interaction with the actors.

Come D-Day, while co-producer Zayed Khan was all geared up for an interview, Dia's PR informed us that she taking a short nap due to tiredness. We called several times, and even check with the hotel PR who stated they had been given strict instructions not to wake Ms Mirza up.' As far as we're aware, even the Bollywood biggies, like Amitabh Bachchan, Shahrukh Khan, Akshay Kumar, and rebellious stars like, Salman Khan make the effort to be apart of their film promotions, so what's up with Dia?

Considering the event was scheduled in her hometown, we sure her fans were ready to throw a few tomatoes and eggs at the actress, or maybe they're saving that moment while watching the film! Anyone care to comment on sleeping beauty Dia Mirza's unprofessional attitude? Please feel free to do so!