The wrinkles are visible more than ever, the crowfeet around the expressive eyes are getting worse and a recurring liver problem needs constant medical attention. But actor Amitabh Bachchan's towering presence in the Indian film industry over four decades is testimony to an era dominated by men of enormous talents and cinema reflective of the socio-political turmoil of his times.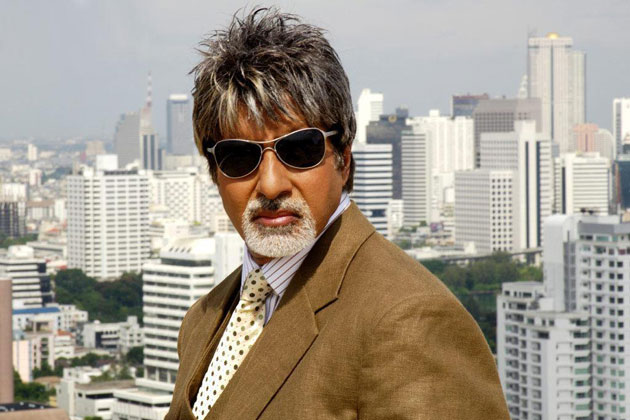 As Bachchan turns 69 on Tuesday, his films bear his legacy of suave, old world charm, discipline and impeccable courtesy. His understated style defines the roles he has scripted over the years, from the reticent doctor in Anand (1971), the loner in Mili (1975), the simpleton in Yaarana (1985) to the upright educationist in Prakash Jha's Aarakshan (2011).

The romantic hero of the 60s and 70s reinvented himself time and again through iconic films that still appeal to a wide range of audience. In a way Bachchan revolutioned the industry when he made his debut in 1969 with the film Saat Hindustani. Bachchan's entry was as 'filmy' as the roles he played later on. Indian audiences, used to seeing actors of average, even diminutive statures with on-stage mannerisms that fall back on an era of KL Saigal, Ashok Kumar, Dilip Kumar and Dev Anand took some time to adjust to his lean frame and intense acting.

He had an angular face, unsuitable for his time. He had a baritone and large expressive eyes, poets eyes, some said. Producers were sceptical about casting the six-feet-tall young man with the brooding eyes. Prakash Mehra's Zanjeer (1973) was a major turning point for Bachchan as well as Indian cinema as it established a role that marked the temporary end of the gentle-romantic-besotted hero.

The angry young man tag has stayed with Bachchan for four decades, as has 'Big B' – a term fondly coined by his fans - culminating in a biopic by Puri Jagannath that pays tribute to the 70s, arguably the best phase of Indian cinema. What makes great Bachchan cinema? Primarily, his unique sense of speaking directly to his audience and artlessness endears him as much to the woman of the house as to the man on the street. But he has had his share of films that were a result of bad choices, repetition, fatigue and a desperate attempt at a comeback.

Bachchan, who has acted in more than 180 films, was voted the greatest star of the millennium in a BBC poll. He has had a troubled medical history, starting with the accident in 1982 on the sets of the film 'Coolie'. He ruptured his spleen and was critically ill for several months.

A vegetarian, he had abdominal surgery in 2005, keeping him out of action for almost three months. He has also had a disastrous fling with the corporate world in the 1990s. He, however, managed to restructure his company from ABCL to AB Corp and the new avatar of the company has mostly generated profits throughout the last decade.

His foray into politics though the early and mid 80s was marked by upheavals and a financial crisis that forced his comeback into mainstream cinema with a string of medium budget films that tanked at the box office. However, he is one of the few actors credited with essaying a large range of roles. He played a person affected with the rare medical condition progeria in the film Paa.

Critics have branded him the master of endorsements as he along with other Bollywood A-listers endorsed clothing, food item, pens, pharmaceutical products and hosiery. At the advent of the social media boom, Bachchan was one of the first stars to start his own blog, record his voice blog and subsequently open his Twitter account. In that space, he is also one of the most active stars, giving stiff competition to his actor son Abhishek. A dad-in-law of the 21st century, he broke the news of daughter-in-law Aishwarya's pregnancy on Twitter.

At 69, Bachchan is as much a part of the film world as his junior contemporaries. Often scripts are changed to accommodate his role, some written exclusively for him. In Jagannath's film he wore psychedelic shirts and slung a gun from his hip holster. Though 69 sounds like a good age to bid a graceful goodbye to the big screen, Bachchan may just have some more films in him.