Actor Shah Rukh Khan is apparently planning a birthday party to celebrate the success of his last film, according to sources which claims to have garnered a record collection. The star turns 46 tomorrow and his wife, Gauri, has already sent out feelers that she would want to make that day special for SRK, according to sources. It's also a celebration for Gauri because she was the producer of the film.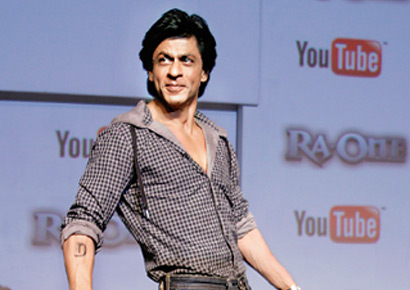 However, the party that Shah Rukh will be hosting will be a relaxed one with friends and family and the immediate members of his production team, who directly assisted him on his birthday. Shah Rukh, when asked, didn't exactly announce the party but indicated that he would be home and 'chilling out with his friends' on his birthday.

"I am very tired and I have just landed now after a long flight from Toronto (he had flown to Los Angeles from Toronto). I am really very tired and exhausted right now," said an exhausted Shah Rukh, speaking from the F1 after party in Delhi on Sunday night.

The actor admitted that he will be having a closed-door party to celebrate the success of his movie, which has now created four records at the box office. "I will just be hanging out with my friends (on my birthday) and yes, I will be in Mumbai if you want to know," he added.

When directly asked about whether he is hosting a party or not, SRK said that he has no concrete plans. "I really can't tell you now whether I would be hosting a (birthday) party or not… let's see," concludes Shah Rukh.