Freida Pinto naked in her latest movie 'Immortals' (Watch Movie Trailer): The first look of actress Freida Pinto's 3D film 'Immortals' was released on Monday with the 'Slumdog' star playing a priestess in the Greek epic. Pinto's co-star Mickey Rourke plays evil King Hyperion on his quest to find the legendary Epirus Bow - a weapon of unimaginable power in the film directed by Tarsem Singh. It also stars Henry Cavill.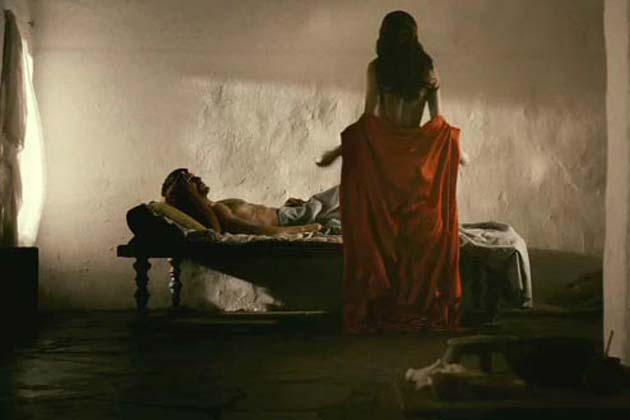 Pinto bares all in the film, the shooting for which was a challenge for her, Singh told the thesun. The fantasy-action flick is loosely based on the Greek myth of Theseus and the Minotaur and the Titanomachy.
"Poor girl. It's the first time we see Freida Pinto and guess what - it's a sex scene. It's a delicate situation. We're trying to get all of the lights out so we can create an intimate situation. Only 80 people watching you and 20 of them with video cameras!" Singh said. Pinto shot to fame with Danny Boyle's Oscar winning film 'Slumdog Millionaire'. The film is set to be released on November 11, 2011 by Universal Pictures and Relativity Media.