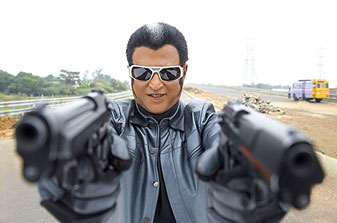 Tamil superstar Rajinikanth is celebrating his 62nd birthday on Monday. Known lovingly as thalaivar among fans, Rajinikanth was honoured with the Padma Bhushan Award in the year 2000 and has at least 150 movies to his credit as an actor.

Famous for his style statements, his fans want to celebrate December 12 as World Style Day. It all started when a month ago, a fan proposed this idea on the wall of a Rajinikanth fan page on Facebook. "We should celebrate Thalaivar's birthday as World Style Day," said the post.

The actor has been keeping a low profile after he had health problems and underwent medical treatment for few months this year. Waiting to start work on his next movie, Rana, Rajinikanth was suggested by the doctors to take it easy for some time. The work for the film, which was supposed to hit the floors in December 2011, is now likely to start in early February next year. After his 2010 science fiction film Enthiran (Robot), a superhit at the box office, Rajinikanth was last seen in Shah Rukh Khan's Ra.One in a cameo.