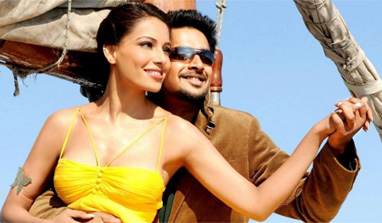 There have been instances in the industry where actors recommend their friends for work, but R Madhavan was surprised that his co-star Bipasha Basu, with whom he is cast for the first time, recommended him for their forthcoming film, `Jodi Breakers`.

Directed by Ashwini Chaudhary, the film would see their unusal pairing. It is a story of two individuals who break relationships and eventually end up falling for each other.
"Bipasha was the one who had recommended me for the role. In fact the producers came to me saying Bipasha has said you should be part of the film. This was two years back when she was away... and producers had said Bipasha is busy and can`t do the film so we have to look for someone else. They tried looking at other actresses," Madhavan said. "I was uncomfortable as I felt for a story there is one particular person who is absolutely right.
And I was telling them lets wait for sometime and see what happens. Every script has the right time. And then she chased it...it was a matter of time and within one week we started shooting," he said. "Bipasha said she read the script two years back..And I got busy and then I woke up.. asked my manager about this script. So we started tracing it and this is the first time I have ever chased the script," said Maddy.

"Its a fabulous script and my character Sonali is refreshing, it is something I haven`t done in ten years. I chased it and knew Maddy was playing the role," she said. Even though their first film is yet to release but Bipasha has already expressed her desire to work again with Madhavan in near future. "We had so much fun while doing the film. I felt like crying when the film was over. Hopefully we will get to work together again," she said.