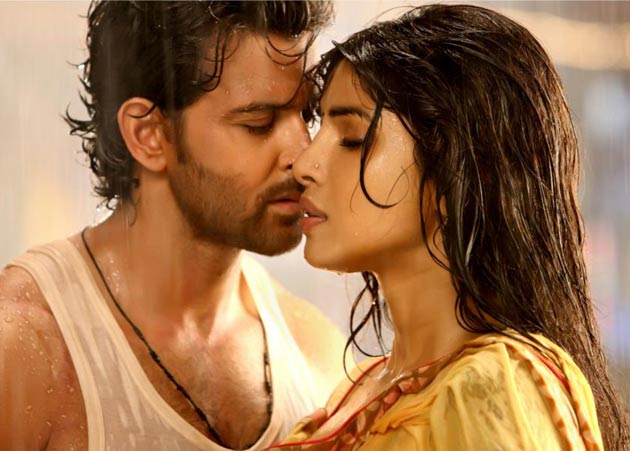 Actor Saif Ali Khan unveiled the first look of his much-awaited spy flick 'Agent Vinod'` on Wednesday in Mumbai, where he has been cast opposite his ladylove Kareena Kapoor. Though the promos have a striking resemblance to a typical James Bond film, Khan denied the similarity.

"It``s not like a Bond movie. I think there is a very strong role for the girl``s character and you the presentation and treatment of it is something also that I think she does a lot of justice to and also the role does justice to her and she is very good in the film. We are all quite excited about it," said Khan. The makers of the action thriller have paid equal attention to all the aspects and have unleashed their creative best.

"So, we thought we would go a slightly different way and try and make it interesting in terms of expression and music and I believe it was Dinesh also who was also pushing for a mujra rather than a raunchy kind of night club song, which I think, in Agent Vinod, the raunchy nightclub song is just background. I mean that``s how it is happening most of the time. So, we needed to make our item a little different," said Khan.

Khan said that he had worked very hard on his role, as the film required him to perform difficult stunts. "As far as me doing action, I thought it would be fun, but every inch of my body was bruised and coloured in some really amazing purple blotches and yellow, like I have never seen anything like it.

It was very frightening because they harness you and I think I have done everything myself, which I was excited about. But, you have to earn your bread you know," said Khan. The movie has been directed by Sriram Raghavan, known for making fast-paced thrillers like Ek Hasina Thi (2004) and Johnny Gaddaar (2007). Khan has produced the film that is slated to release on March 23.