Sania Mirza staged yet another magnificent comeback from near-wilderness on the international circuit. This 25-year-old Hyderabadi, by entering the semifinals in both the mixed doubles and women's doubles of the Australian Open, has now achieved what no other Indian woman tennis player has break into the World top 10 in women's doubles.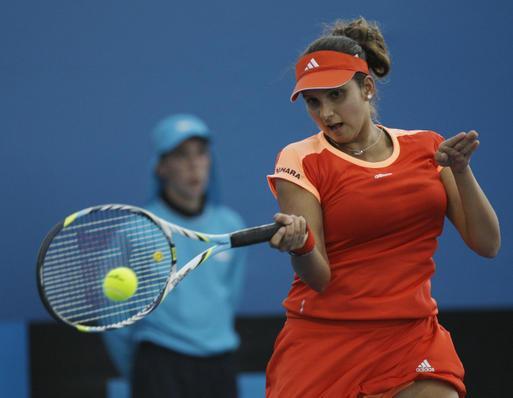 Sania is now ranked World No. 7. "I used to be excited when I figured among the top students in my class. To be ranked at No. 7 in the world is an unbelievable feeling," Sania Mirza said on Monday, even as she joined the Indian Fed Cup squad in China. Clearly enjoying life after marriage with former Pakistan cricket captain Shoaib Malik, Sania's message is loud and clear — Watch out! I am still going strong and chasing the dream of an Olympic medal.

"Yes, we are thrilled at her achievement given the fact that she was out of action for four months after the US Open, when she needed another surgery (her third in four years). It is no joke to break into the top 10 in the world in any category," says Imran Mirza, Sania's mentor and father. Fine run

For the record, Sania has so far won 12 WTA titles, besides four ITF titles and, in 2011, entered the French Open doubles final, women's doubles semifinals at Wimbledon and the last four in two categories at this year's Australian Open. What has clearly delighted the Mirza family is the fact that her magnificent performance in the Australian Open has ensured she stays in the race for an entry into the 2012 London Olympics.

"Well, if Sania stays in the top 10 by June 2012, she will have the privilege of choosing a partner from India to compete in the women's doubles. And, she can play in the mixed doubles if she qualifies for singles or doubles," explains Imran. Apparently, Sania is in the mood to sustain her excellent Australian Open form by taking part in the Pattaya, Doha, Dubai, Kuala Lumpur Open tournaments, where she is hoping to pick up some valuable points to stay in the top 10.