With the buzz doing the rounds that Saifeena could get engaged next week, Saif Ali Khan seemed in the mood to bond publicly with his would-be pa-in-law , Randhir Kapoor, at the reception of newlyweds Riteish Deshmukh and Genelia D' Souza. Saif arrived at the party with Randhir and Bebo, cutting very much a happy family snapshot for the shutterbugs.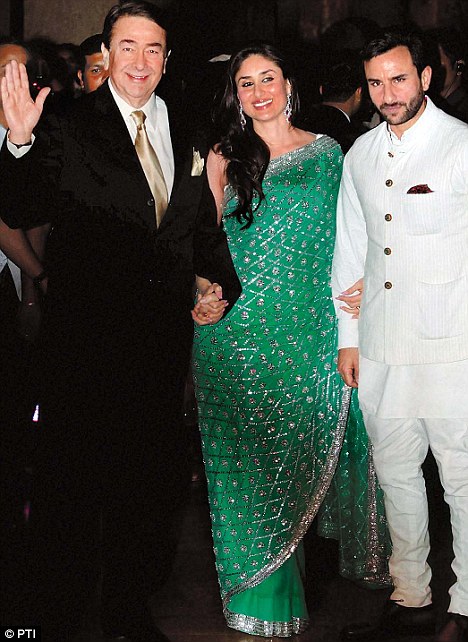 While reports have suggested Saif and Kareena are all set for a quick engagement on February 10, the general perception is that the star couple could get married once Saif's ambitious production Agent Vinod releases on March 23. The actors have been the toast of the B-town grapevine ever since they became a couple around four years ago.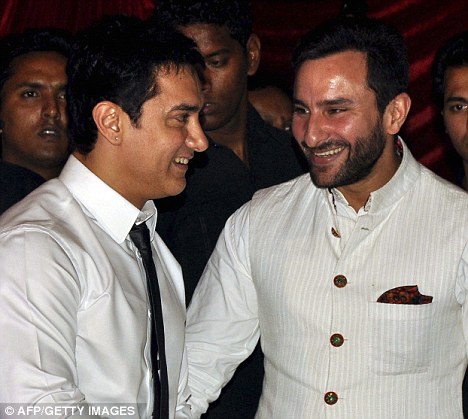 'Saif and Kareena are serious about marriage. They have been in love for quite some time and both of them think this is the right time to tie the knot. However, both of them have important films lined up. The engagement and wedding will have to be balanced with the workload,' a source close to the actress said.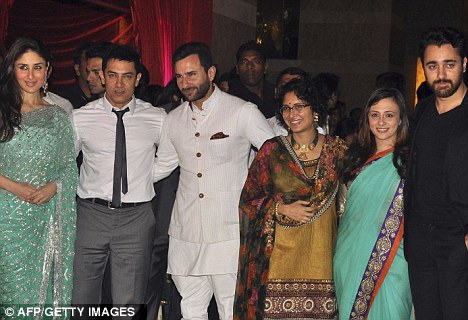 Kareena is likely to wear a Vikram Phadnis creation at the engagement. The venue is yet to be decided and both the families have reportedly planned a private ring ceremony to be attended only by close friends and relatives. The buzz is that the engagement, as well as the subsequent wedding, will be low-key affairs owing to the fact that it has only been a few months since the demise of Saif's father Mansoor Ali Khan Pataudi. Sources, however, added that Saifeena may throw a party for industry colleagues a few days after the engagement, either at a Mumbai hotspot or at Saif's residence in the Capital.

Reports of a February 10 engagement have come as a surprise for many, considering Saifeena have been shying away from specifically answering questions about settling down. During the recent unveiling of the first look of Agent Vinod, Saif skirted the topic saying: 'I would like to talk about my film at this event and not about my engagement or marriage.' While sources close to the actors said they picked February 10 for the engagement because of the date's proximity to Valentine's Day, others have indicated that the news could be aimed at promoting Kareena's next movie Ek Main Aur Ekk Tu.