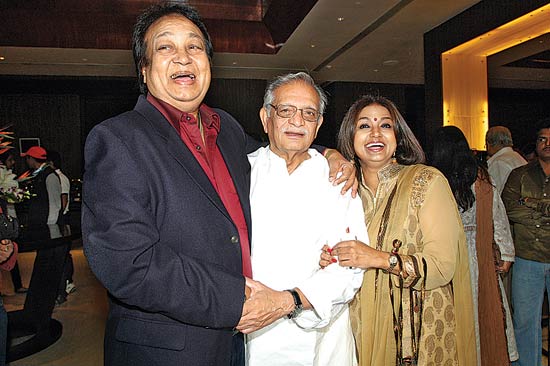 Vidya Balan came in dressed in her now trademark sari for the event that saw Gulzar launch the music album based on Ghalib's works.

Vidya, who seemed in awe of Gulzaar, said, "This album will certainly help the people of our generation to get familiar with Ghalib." A heart warming affair, the do also saw Rekha Bhardwaj and Raageshwari Loomba, as well as Bhupinder and Mitali Singh share some light moments with Gulzar and Lubna and Salim Arif.

The highlight was Gulzaar speaking in his own poetic andaaz about Ghalib and the late singer Jagjit Singh, who was very actively involved in this project.