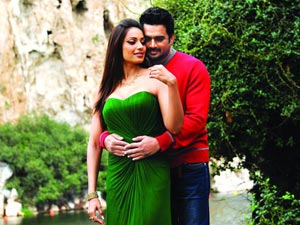 Jodi Breakers director Ashwini Chaudhary has lashed out at the makers of Heartbreakers for accusing him of copying their film. The makers of Jodi Breakers can now relax since the lawyers appointed by the makers of French film Heartbreakers have come to the conclusion that there is no similarities between the two films.

It was earlier being speculated that Jodi Breakers starring Bipasha Basu and R Madhavan was inspired by the plot of French movie Heartbreakers. The lawyers, after watching the movie, informed the makers of Heartbreakers that the two films don't resemble each other in anyway.

Meanwhile, director Ashwini Chaudhary said that he was sure that there were no similarities between Heartbreakers and Jodi Breakers. Ashwini Chaudhary is also of the opinion that somebody would have been responsible for spreading such false report. Defending his statement, Jodi Breakers director lashed out stating that there is no reason why the makers of Heartbreakers should accuse them of copying their film without watching a single scene. The director felt like they were keen on proving that Jodi Breakers was a copy of their film.