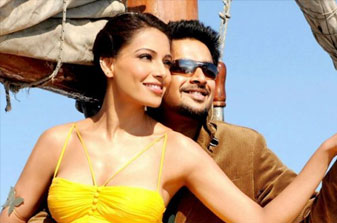 Apparently the lawyers appointed by the producers of "Heartbreakers" saw "Jodi Breakers", which has Bipasha Basu and R. Madhavan in the lead roles, and came to the conclusion that there were no overt similarities between the two films. Sounding relieved, the film's director Ashwini Chaudhary said: "Their lawyers have concluded that there are no similarities between their film, and ours. The fact that they came to this conclusion comes as no surprise to me.

"I was aware that there were no similarities between the two films, other than maybe the similar-sounding titles. I don't know who started this whole allegation against our film. This is not the kind of publicity we were looking for." Chaudhary feels there must have been provocation to press for the plagiarism charges.

"Why else would they have suddenly chosen to accuse us of plagiarism without seeing a single frame of our film? After the charges, I had given them a synopsis of my script. Then I had offered to let them read my script in my office provided they first signed a NDA (Non-Disclosure Agreement). But they refused. It was almost as if they were determined to prove we had copied their film, no matter what the truth."

Relieved by the developments, Chaudhary said: "It is very fashionable and lucrative for people to jump in during the time of a film's release. It creates so much unnecessary tension for any project. There has to be a way to put an end to this troublesome practice."