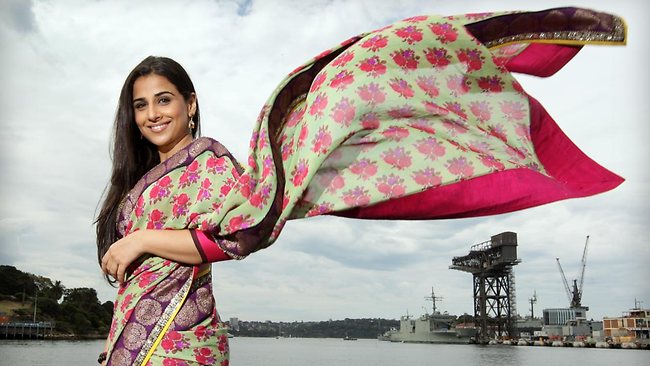 A LEADING Bollywood beauty has been hired by Premier Ted Baillieu to build closer links with India and promote the inaugural Indian Film Festival.Star Vidya Balan has been signed as ambassador for the mid-year film festival, meeting Mr Baillieu's election promise to bolster Victoria's image in India following concerns over the safety of international students.

One of the hottest names in Hindi cinema, Ms Balan said she was looking forward to the 10-day celebration of Indian culture.She visited Melbourne last year for a smaller Indian film festival and was keen to come back."When I was in Melbourne I was smitten by the city and its love for films from all parts of the world and its multi-cultural spirit," she said.

"I am sure the Indian Film Festival will contribute greatly to add to that spirit."The Government would not reveal how much Ms Balan was being paid for her ambassadorial role.The inaugural Indian Film Festival will take place in mid-2012 and will encompass a dynamic screening program over ten days, showcasing the extraordinary depth and diversity of the Indian film industry.

The dates of the event are yet to be revealed, however Mr Baillieu said that as well as screen a diverse ranges of Indian films Melbourne would host prominent filmmakers, stage interactive master classes, and pitch the state as a an international screen production location.

"India's burgeoning film industry offers opportunities for Victorian co-production projects that build on our states strengths in the creative arts," Mr Baillieu said.

"Our government seeks to promote Victoria as a place that has the skills and infrastructure to work in film production, and where film producers can find a variety of people who can speak a range of languages and possess a cultural understanding.