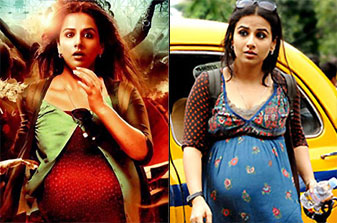 Mona Lisa Guest House that stands on a discreet corner of Sarat Bose Road in Kolkata, is suddenly experiencing a spate of visitors. Reason: It played host to actor Vidya Balan for several weeks in Sujoy Ghosh's recently-released film, Kahaani. People are making a beeline not just for lodging in the guest house, but also to get a glimpse of room number 15, where the actor stayed.

"At least 30-40 people come to see the guest house every day, especially after the end of the matinee show at the nearby Menoka Cinema. People even stop their cars to take photos of the building," says Adhir Sahoo, manager of Mona Lisa. "Ever since the film released, we've had people from outside Kolkata coming to stay in room no 15 just for one night and watch the film at the nearby theatres," he adds.

Shikha Sapru, a creative consultant who went to take a glimpse of the place, said, "I came to the guest house straight from Inox theatre. I just could not resist the urge to see this place. It's so thrilling to see the same lobby area, the reception, and the lift that I saw in the movie."

Bob Biswas' popularity too has soared The contract killer in Kahaani, Bob Biswas, has a gathered a huge fanbase. Graphics of the character are doing the rounds on the web, including Twitter. One such graphic is also getting a lot of votes in an online T-shirt design competition on The #ekminute comic strips on Bob's Facebook page with titles such as The KMB (Kisiko Mat Batana) Syndrome, has become popular. There's also news about Bob's life being turned into a graphic novel.