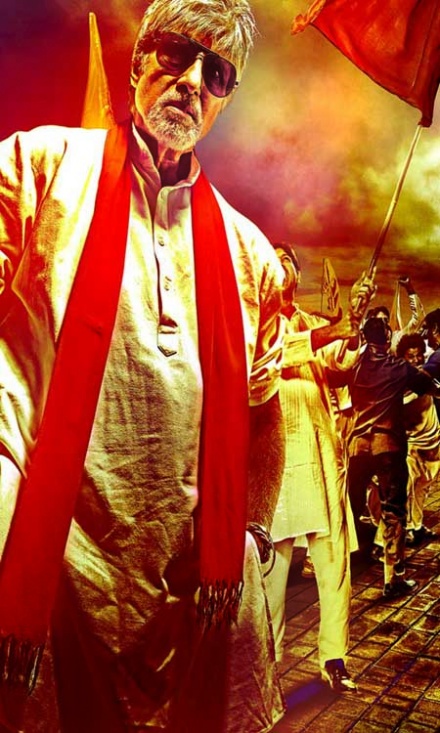 The movie has Amitabh Bachchan playing a Machiavellian vigilante, a manipulative authoritarian who imparts justice as he deems fit. Legal kaam done illegally because the system failed to do it. Sanjay Dutt plays a badass cop with a dual personality while Rana Daggubati is the idealistic newcomer in police department who believes in staying faithful to one's profession.

It's an all-out bloody war between the criminals and cops in 'Department' and towering above all and pulling the strings from his perch is the gangster-turned-politician Sarjerao Gaikwad (Amitabh Bachchan).

Talking about the characters, director Ram Gopal Varma said: "The character Sarjerao played by Mr. Bachchan represents a Machiavellian character whose power lies in his manipulation and deception. The character Mahadev played by Sanjay Dutt represents an ultra dynamic character whose power lies in his dual personality which he very successfully hides.

"The character Shivnarayan played by Rana Daggubati represents a shoot first and talk later kind of a character, whose power lies in obedience to people whom he respects!" Ramu said. There are fleeting shots of the new hottie on the block Nathalia Kaur as well. The film is slated to release on May 18.

Don't miss the trailer of Department below: