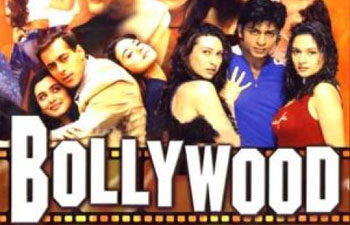 A museum on Indian cinema, being built in Mumbai, chronicling the history of the industry and its global impact, will be readied by May next year, said Information and Broadcasting minister Ambika Soni.

"There are a few interesting projects to commemorate the centenary (of Indian cinema). We are planning to open a museum of Indian cinema. The museum will be in Mumbai, in the heritage building of Gulshan Mahal. It will be be ready before May 2013," Soni said here. She spoke on the sidelines of the 59th National Film Awards ceremony at the Vigyan Bhawan here.

"In the last 100 years, we have witnessed the vibrancy of Indian cinema -- from biographies, romantic films, commercial cinema to art," she added. The museum will serve as a window to film aficionados will be a storehouse of information, artefacts, equipments like cameras, editing and recording machines, projectors, costumes, photographs and other material.

The properties, dresses, sets, tapes, vintage equipment, posters, copies of important films, prints, promotional leaflets, developing equipment books, biographies, sound tracks, trailers, transparencies, cinema magazines and statistics covering film distribution are also expected to be displayed in a chronological manner, according to the official Films Division website. Soni also announced that the National Film Awards ceremony will be held May 3 every year now onwards to commemorate the release date of the first Indian movie "Raja Harishchandra". The silent Dadasaheb Phalke-made movie was released May 3, 1913.