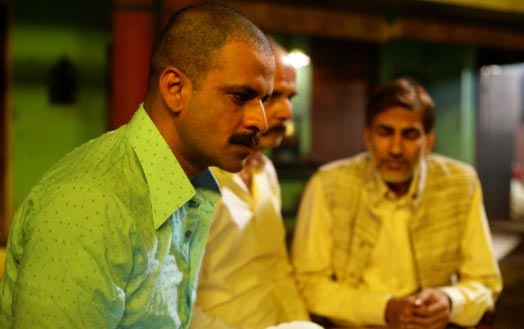 Anurag Kashyap is elated that three of his films are going to the prestigious Cannes film festival this year. While his latest directorial venture Gangs of Wasseypur, part one and two-- will be showcased at the Cannes Directors' Fortnight, a short film he produced Peddlers will premiere at the Cannes Critic Week.

At the trailer launch of Gangs of Wasseypur, Anurag spoke to Patcy N about preparing for his big moment at Cannes and his films. Here, we bring the first part of a two-part interview.
What was your reaction when you came to know that your film was selected for Cannes?

It feels great that three of my films are going to Cannes. First, Vasan's (Vasan Bala, director of Peddlers) film was announced and then my films were announced the next day. It was great, I was ecstatic, people were popping champagne and I was drinking diet coke.

You think it was well deserved?
We have been in a very happy space since the last two to three years. We are doing what we want to do and people are allowing us to do what we want to do and they are funding us too. They are enjoying it and nobody's losing money. What more can we ask for?

Image: A scene from Gangs of Wasseypur