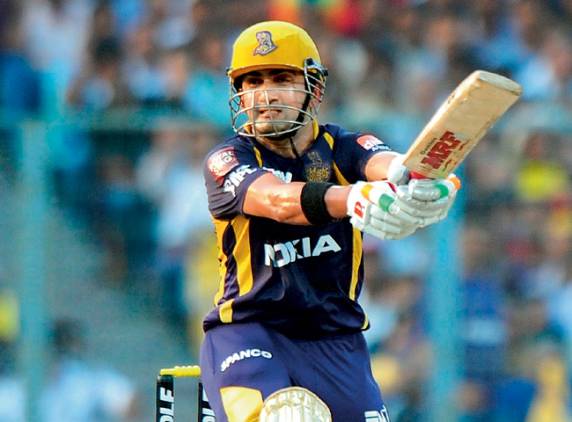 You are only destined, so goes the saying in life and it was once again brought to reality by the way Chennai Super Kings got a lease of life in this year's IPL. A team, whose future was depending on lots of ifs and buts, has got a fresh lease of life by getting in to the last four of the tournament. That RCB will not score only 132 runs against Deccan Chargers to get that desired two points was not even dreamt of as everyone thought that the batting line-up consisting of Gayle, Kohli, Dilshan, DeVilliers will just blow it away.

But this is why they say that cricket is a game of glorious uncertainty and that, RCB fell short of the target and CSK qualified is a reality. I believe CSK will now have the biggest of motivation to go all out for their dream of doing a hattrick of IPL title wins. The other team which will get on to the ground with a geared up mindset is KKR. They have a balanced side and have played good cricket so far.

Few hiccups are bound to happen in such a long tournament but on the whole they have handled situations well as a group. They will take on Delhi who are also a talked about side and I believe the difference between the two sides will be made by the team who will handle pressure well on that day. Both Delhi and KKR have few big names in their ranks but to me the key for both the sides will be their skipper.

Delhi will breathe easy during their batting as long Sehwag will be at the crease. This is not to undermine the likes of Warner, Mahela or a Ross Taylor. They are all capable players but with Sehwag staying on at the crease it is always an extra pressure on the opponents. He is a man who can run away with the game anytime with his bat in any given situation.

On the other hand, Gautam is one who values his wicket very much, hangs on and plays a dogged innings to take his team to the desired target. If one looks at all the KKR games it will be found that whenever Gautam has not delivered with the bat his team's batting has mostly struggled. Coming to the bowling part of it, Delhi has the best pace attack of all the teams but they lack the bite in the spin department.

KKR has the best spin combination which can make life difficult for any team and amongst them all Sunil Naraine stands tall. He has lived up to it all very well and could be one of the vital key in KKR's road to glory. This is a contest between two of the hottest teams of this year's IPL. The Pune wickets have become a bit slow due to the constant wear-n-tear of so many matches so could play a part for teams batting second. But ultimately the decisive factor will be holding on to the nerves in such a crucial tie. Whichever team does that best will be one to come out winner.