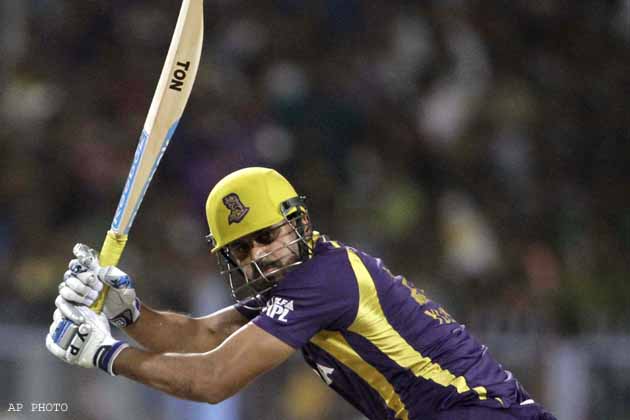 Explosive batsman Yusuf Pathan became the first player to win the Indian Premier League title with two different teams after his Kolkata Knight Riders outplayed Chennai Super Kings to take the IPL 5 title on Sunday. Pathan was earlier part of the Rajasthan Royals squad which won the inaugural IPL in 2008.

The 29-year-old attributed Kolkata's success in IPL 5 to Gautam Gambhir's captaincy and compared it with the leadership skills of Shane Warne, his captain at Rajasthan Royals. "The way Gautam has captained in the last two years, it is comparable to Shane Warne [at Rajasthan]. He has supported the players a lot. We have played as a team. We have enjoyed each others' success," said Pathan after Kolkata beat Chennai by five wickets at Chepauk.

Earlier, Pathan had hit a crucial 40 against Delhi Daredevils in the first play-off in Pune. "I got to play the role in the semi-final, today [Manvinder] Bisla and [Jacques] Kallis did it. The way Bisla was in and out of the team, he did very well to score those runs," said Pathan, referring to Bisla's match-winning knock of 89 and Kallis' 69.

Chennai, champions in the previous two seasons, looked to be in command when they posted 190 for three after batting first on winning the toss, and then dismissing Kolkata captain Gautam Gambhir in the very first over. But Bisla (89 of 49 balls) and veteran Jacques Kallis (69 off 49) put together a match-winning partnership of 136 runs to set up a deserving victory in the final over, when Manoj Tiwary smashed two consecutive boundaries off Dwayne Bravo for the winning runs.