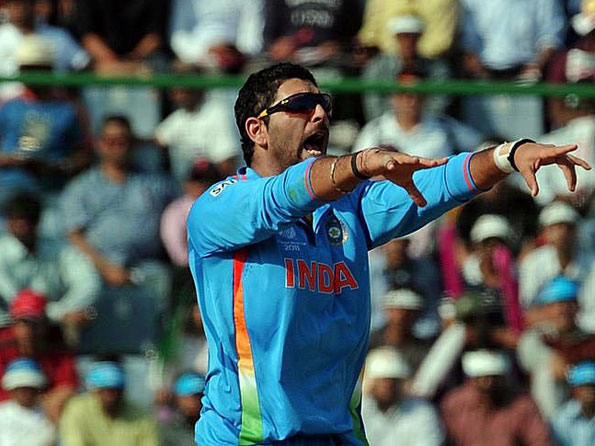 Indian player Yuvraj Singh is set to return to cricket very soon as the latest CT scan of his chest has revealed that the scarring tissue close to his lungs is almost gone. According to a report in the Times of India, Yuvraj's family is elated with the news which came on Monday, showing considerable development. The latest CT scan was done by Dr. Ion Horn, who had done the same test three months ago as well.

The 'Player of the Tournament' spent around five days in the National Cricket Academy (NCA) in Bangalore last week, where he got his fitness assessed by a medical team of the Board of Control for Cricket in India (BCCI). "Good day today Got my blood report and scan report !! I'm in good condition !! I'm so happy to lead a normal healthy life time to celebrate," Yuvraj wrote on Twitter.

Yuvraj is expected to rejoin the NCA for more fitness sessions. A few days ago, the star cricketer visited the famous Siddhivinayak Temple in Mumbai. Dressed in a white t-shirt, Yuvraj's arrival at the temple pleasantly surprised the devotees present in the campus. He looked relaxed and sought blessings at the temple, MiD DAY reported.

Yuvraj, who is out of action since late last year, had recently begun training as he eyes return to the field in September this year. "Did my first gym session today! And my body is aching shaking !! Felt good thou aftr 4 months," the southpaw had written on his Twitter page on May 21. "Hopefully, I should be back (in action) very soon. May be by next 3-4 months," said Yuvraj earlier this month. Yuvraj has taken up yoga for complete and speedy recovery.