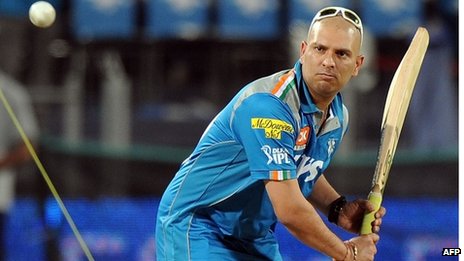 Yuvraj returned to India after three months in April. He underwent chemotherapy at a hospital in Indianapolis. Doctors say Yuvraj, 30, is expected to make a full recovery and resume his cricket career. He was diagnosed with a rare form of cancer, called mediastinal seminoma.

Yuvraj spent a couple of weeks recuperating in London after finishing his treatment in the US. "Good day today. Got my blood report and scan report!! I'm in good condition!! I'm so happy to lead a normal healthy life, time to celebrate," the batsman tweeted on Monday.

Last week, Yuvraj posted pictures of him working out in the gym with fast bowler Ishant Sharma, and said the two had played a four-over tennis ball match. "Comeback is not a challenge, it's a statement!!," he had tweeted. Yuvraj played his last international match in November 2011. He was the man of the tournament in last year's World Cup, helping his country win the trophy for the first time since 1983.