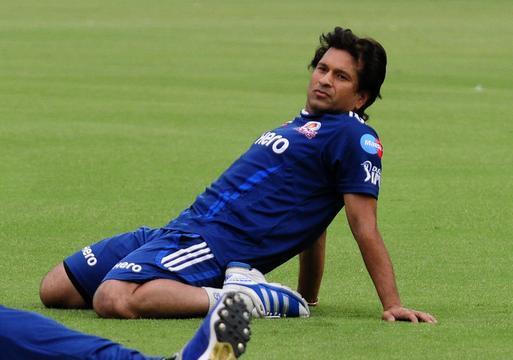 Longevity in sports speaks of mental toughness, skill enhancement process and fitness levels. All three can successfully combine only when a sportsperson has a passion that goes beyond common place motivation. In the case of Sachin Tendulkar, it's his passion for the game that continues to make him enjoy it.

Mental and physical levels create tricky situations in sports and to keep enjoying the game, the mental equilibrium becomes an important issue. This is exactly the reason that field sports should never be compared with indoor sports. Both are different ball games.

It was November 1989 when the 16-year-old Tendulkar set foot in international cricket, against Pakistan. On one hand this span of 23 years has seen Tendulkar play 188 Tests, and on the other, it has seen a total number of 867 players try their hand at Test cricket. This itself is a phenomenal achievement for him.

In 135 years of Test cricket, there have been 2,689 Test players; 1,822 before Tendulkar arrived and 867 after. This effectively means that most of the players who played after Tendulkar's debut either didn't have the desired skills or were mentally not equipped to deal with the pressures of international cricket.

Tendulkar has 15,470 Test runs at an average of 55.44, 18,426 ODI runs at 44.30 in 463 matches, and even though he has had very little time to play first class matches like Ranji and Duleep because of the tight international schedule, he has 78 first class hundreds.

He will be an ideal case study for sports psychologists. In sports, niggles have a tendency to get converted into major injuries and despite top class medical facilities, not many players can retain their skill level prior to the injury. When a player mentally caves in, his body stops responding.

When Tendulkar was struggling with his tennis elbow injury, even his die-hard fans reconciled to the fact that it was time for his retirement. He just couldn't lift even a light item, leave alone hold a bat. For a man who loves playing every single day, this was the most frustrating time. This was in 2005.

From a psychological point of view, he seemed to have built his mental strength. He was trying to keep his mental strength intact. What he had to do was stay positive and wait to be absolutely fit. And he did. And his performance post-injury is there for all to see.

In 65 Tests he scored 5,336 runs at 52.31 and a strike rate of 53.95. He scored 17 centuries and 24 fifties. In 115 ODIs, he scored 4,784 at an average of 46 and a strike rate of 86.46, scoring 11 centuries and 27 fifties. Had he given up because of the injury, India would have lost out on 10,120 runs, 28 centuries and 51 fifties and innumerable wins.

One would hope that he concentrates more on Tests to get breathing space for his health and skill. There are a million in India and hundreds in IPL who can slam the bat around for some odd runs. But Member of Parliament Sachin Tendulkar is meant for greater things. A sportsman sans comparison, his finesse should only be reserved and preserved for the best.