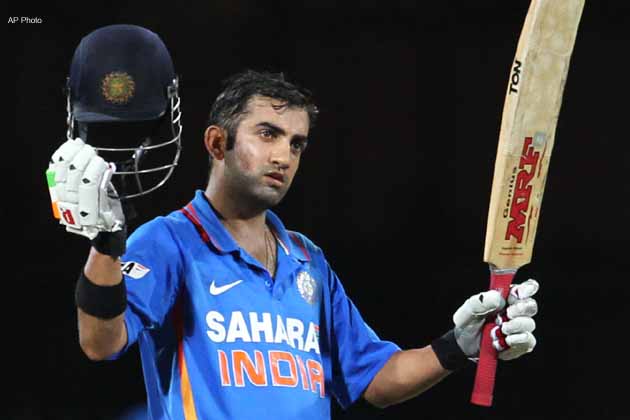 India might have won the third ODI against Sri Lanka, but the architect of the triumph, opener Gautam Gambhir, feels the team has to get its act together as far as bowling at the death is concerned. "We didn't bowl well in the last 10 overs. You look to restrict the last 10 to 60 or 70, 95 was too many," Gambhir, who scored 102 off 101 balls to guide India to a five-wicket win, said.

Gambhir said it was not good that two unsettled batsmen, Angelo Mathews and Jeewan Mendis, scored heavily off the last 10 overs. Gambhir said if India were to win, one of the top-three in the batting order have to perform well. "Luckily and fortunately it was my turn today, one had to bat through so others can play around him," Gambhir said.

Gambhir said the wicket got better in the second part of the match and it was an important win in the context of the series. On Rohit Sharma's first-ball dismissal, Gambhir said everyone must back him despite his poor run in the series. "Rohit Sharma is one of the best talents that India has ever had," Gambhir said.

Gambhir lauded Suresh Raina's contribution to the win. "Getting 65 today was brilliant and he played the role that he had been picked for," he said. Losing captain Mahela Jayawardene was expectedly disappointed. "The loss was disappointing. There were certain situations in which we did well," he said.

Jayawardene said when India were 180 for 4, there was an opportunity which the Lankans missed. He also pointed out that crucial fielding lapses and losing Kumar Sangakkara to injury in the field were contributory factors. Sangakkara will be out of action for four to six weeks. He suffered a fracture in his right hand having been struck by a ball from Ashok Dinda.