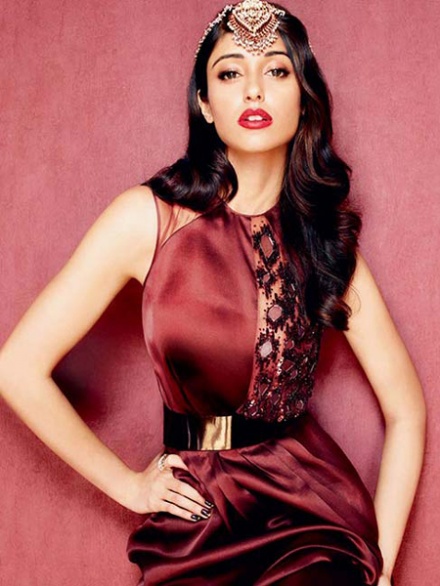 The cover and the photos have Ileana D'Cruz in an array of fashionable dresses. If one image has her in a while feathery dress with a lot of jewellery, another has her in a blue top and black skirt spread out on the floor. The highlight of all the images is the jewellery that this stunner from south dons.

The photoshoot is quite timely, we must say, since Ileana makes her much awaited Bollywood debut this Friday in director Anurag Basu's film Barfi! opposite Ranbir Kapoor. Interestingly, Ileana was offered her first Bollywood film way back in 2009. She was offered the lead role opposite Salman Khan in the runaway hit Wanted. However, Ileana turned down the offer because she didn't feel herself ready for Bollywood back then.

Now that she's making a foray into Hindi films, she's not just carved her niche as an actress, but is also in very good physical shape, something quite apparent in this Harper's Bazaar photoshoot. "I am very conscious about my body. When you are in the limelight, people criticise your looks. It takes a lot of time for me to get comfortable. When people say that you have a good physique, there is a constant state of disbelief. But I am not shy. Looking pretty and doing make up is part of my job," Ileana is quoted as saying by a news agency.