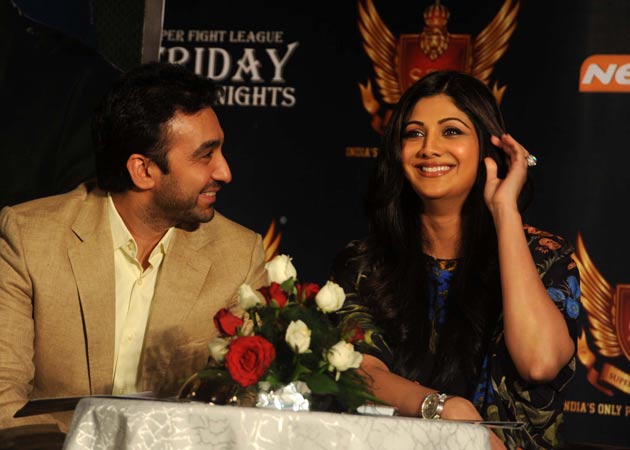 Shilpa Shetty is back to the spotlight with her husband Raj Kundra's latest venture, The Super Fight League, and the actress looks fighting fit. Shilpa Shetty is not only "killing herself" at the gym, she is equally upbeat about getting back to acting in films and is even producing one.

Though hubby Raj Kundra has been by her side at every step of her life, post marriage, ask her if she wants to give him a 'break' in acting, the actress-turned-entrepreneur says a big "NO". In between giggles, she explained, "Raj is too costly! Our production house can't afford him. He's quite a star at home and is gaining popularity that way." However, she adds that she likes to address him as the "wind beneath my wings".

Shilpa Shetty is happy that her husband, through their newest sports venture, has decided to throw light on a sporting sector that often lacks the attention. She said, "It's wonderful to see how Raj has actually given a platform to young fighters to showcase their talent and even make it their career. It is unfortunate to see that deserving people can't afford even basic nutrition and amenities."

The actress can't wait to get back to the big screen. After her sabbatical from the industry, she has had a baby apart from her getting busy with her business ventures. Shilpa Shetty said, "I am who I am because of acting. Once Viaan grows up, I will obviously get back to acting."