About a week ago we woke up to Shahrukh Khan candidly confessing on a microblogging site, "I am a big James Bond fan. always wanted to play a character like him… but am told… I am not smooth with guns or women… bah." Alas, "the job is taken," said Daniel Craig aka the current James Bond of Hollywood.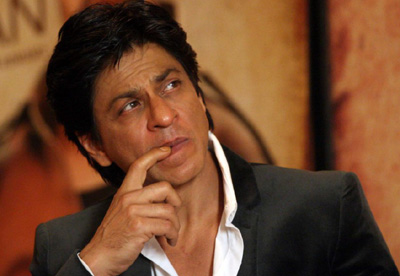 Even so, we didn't want our Baadshah to feel blue and depressed about missing out on the chance of playing the suave 007. So we stopped our editors brushing aside the thought of SRK as Bond, and pondered one of the most obvious dilemmas we could think of – who could play the Bond girl for Shahrukh?
Dan the man had the delicious Olga Kurylenko to canoodle with in Quantum of Solace and Berenice Marlohe takes his cake in Skyfall. So which B-town beauty can match up to those gorgeous faces and bodies and romance SRK in the most difficult of situations?

Not really the toughest task in the world, you may think. But remember, to play the coveted role, the lady definitely needs to be smart, sexy, physically tough, action-oriented, sharpshooter, vulnerable yet strong. Phew! Demanding, no?

Fear not, BollywoodLifers, we have racked our brains and thought hard and have now come up with all the possible contenders for the role neatly lined up. So take a peek and tell us, who you think could be the perfect Bond girl opposite our Baadshah…oops…Bond-Shah?