Celebrities are no stranger to fans trying to break into their hotels and movie sets. Salman Khan, who was in news recently for hiring a dozen bodyguards, the highest for any celebrity in the showbiz industry, spotted a security glitch. The actor was shooting at Mehboob studio for "Dabangg 2" when he realised that something had gone wrong and immediate action had to be taken.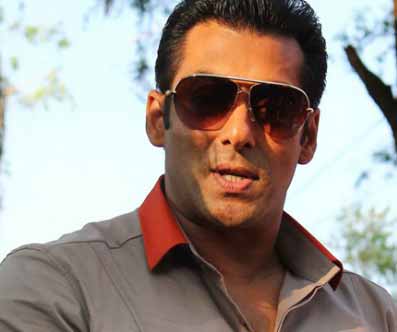 "Six men suddenly came on the set as Salman was gearing up for a scene. They moved around Salman for a while. A few of them then went up to him and stretched out their hands for a handshake. Salman calmly shook hands thinking they were from the crew. Suddenly, his sixth sense told him something was fishy. He had this uncanny feeling that they were neither crewmembers nor invited guests," a source was quoted as saying.

"Salman's personal guards don't stand like chowkidars at the door of his every set. They are mostly either around him or his parked vehicle. Mehboob Studios' security that was patrolling the set is to be blamed. Earlier, we had eight men manning the "Dabangg 2" set, now we have sixteen," the source added.