Twitter fame and Playboy cover girl Sherlyn Chopra finally lands up with a meaty role in Bollywood - meaty indeed. She will be seen in an erotic 3D film called 'Kamasutra.' After all her Twitter antics, posting bold and brazen naked pictures she finally managed to grab a role.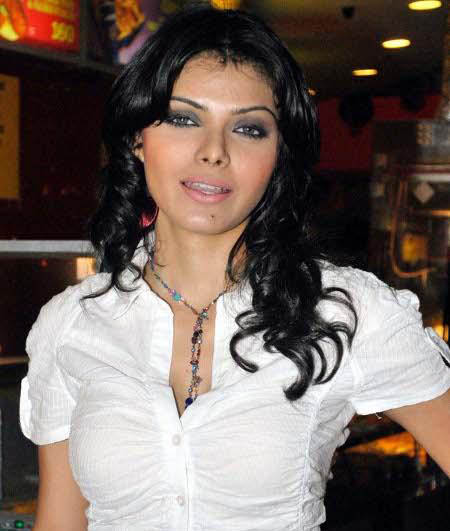 Sherlyn is excited about the new venture and like always declared her achievement and enthusiasm on social networking site. She tweets, "EXCELLENCE is d best deterrent 2 sexism.PLAYBOY cover was my 1st step toward it n KAMASUTRA 3D will take me a 100 steps ahead."

This will be Sherlyn's baby step towards fulfilling her dream of becoming a Bollywood actress. Initial trailers of the film have been shot and she going gaga about this venture; she has decided to keep all her Twitter followers well updated with the progress.

"One of my best friends @SumishaShankar has choreographed the initial trailers of KAMASUTRA 3D!" She seems keen to do what she does best or rather what she only does is showing off her assets, only this time on big screen.

Being loyal to the director she had decided to refrain from tweeting the trailers before its official release. "U r askin' me to share d initial trailers of Kamasutra 3D.They shall be shared after they r exhibited at d American Film Market in Nov 2012."

Director Rupesh Paul announced Sherlyn Chopra will be the leading lady in the film at the Cannes film festival. His film 'Saint Dracula 3D' premiered at the festival and as per plans the forthcoming film will also premiere there.

However, the movie based on the ancient art of making love, will begin its production next year as the male lead hasn't been finalised. But giving Sherlyn a run for her money is Poonam Pandey, another Twitter fame product.

Amit Saxena, who shot to fame with erotic thriller "Jism", is clearly cashing in on Poonam's sultry moves for his next, 'I am 18'. So the two bikini queen, Poonam Pandey and Sherlyn Chopra will fight it out in the big screen. And we shall wait till the sexy lasses burn down the screen with their hotness quotient.