The buzz about three item numbers squeezing into Salman Khan's upcoming sequel to his 2010 movie makes us wonder if there will be any space left for Sallu's action sequences.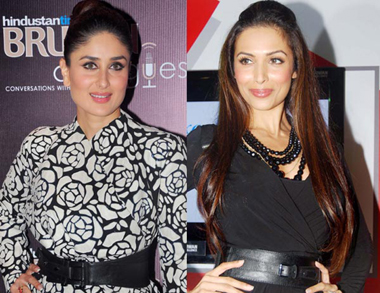 Dabangg is one of the most memorable films of Salman Khan. And looks like Arbaaz Khan is of opinion that the only way to take it to the next level is by cashing in on the item numbers. But hey, we don't blame him for that at all, not after seeing the hype generated by Munni badnaam hui in 2010.

Even so, is that really the reason behind the item number overdose, or is the 'Khan'daan trying to please all the ladies in its club? We wonder about it only after hearing that Malaika Arora Khan, Kareena Kapoor and Sonakshi Sinha – all heroines close to the Salman camp – have their respective dance numbers in place in this movie.

But guess what comes out of flaunting matkas and jhatkas by three gorgeous gals in one film? A confused Arbaaz Khan! "I don't know how you define an item song. If it's just a catchy number, then we've three item songs in Dabangg 2. If it's a big-name actor making a guest appearance to dance, then Kareena's 'Fevicol' number is the only 'item' song," a seemingly lost Arbaaz was heard saying. Uh-ho!

So now when the news about Malaika's Pandeyji ceetee maare is coming in, we worry about what's in store. Does the confused Arbaaz have it all figured out in his head? And with so much attention being showered on the ladies, will Sallu get the desired space to flaunt his tapori style and kick-ass action?
Or was that a strategy to relieve Salman from the stressful stunt sequences that were taking a toll on his health? We wonder aloud. But as we do that, take your pick, BollywoodLifers: Who do you think will be the real item girl of Dabangg 2 – Kareena Kapoor or Malaika Arora Khan or…. errrr….Sonakshi Sinha?