Now that Bollywood is all eager to see Vidya Balan in her new, thinner avatar that the actress is to don in 'Kahaani 2', there's someone else too who's following in her footsteps. John Abraham, who had last been seen in a Hulk-ish look in 'Force' (2011), has reportedly lost a lot of weight for 'Race 2', Zee News reports.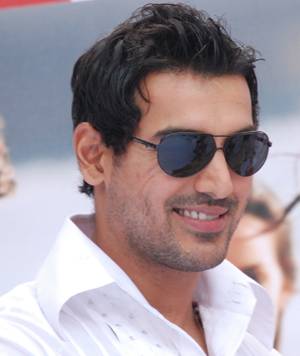 Abbas-Mustan's sequel to the 2008 original has John Abraham playing a pivotal role. Abbas, in conversation with a daily, says, "Yes, John was quite muscular at that time but we told him that his character in our film doesn't require such a body.
So, he lost all the bulk. And although he has worked hard on his body with a South African boxing champion, we haven't cashed in on it by going for unnecessary exposure." Back in 2008, when 'Race' hit the theatres, news had it that Abraham was originally approached for Akshaye Khanna's role in the film. However, owing to a clash of dates, John wasn't able to be a part of 'Race'. daily times monitor.