The director recently claimed that his new heroine – he is still searching for her – in his new film Kaanchi will become a successful superstar. Subhash Ghai is scouting for a new face for his next film, a project called Kaanchi.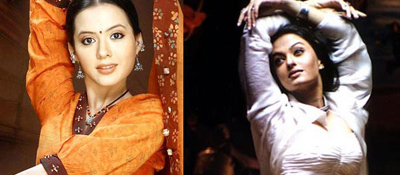 And he thinks that whoever is chosen to play the lead role will become famous overnight. The director's confidence knows no bounds as he had announced that his film will be the best woman-oriented movie ever in Indian cinema which will be liked by the masses as well as the classes.

As the veteran filmmaker indulges in a self-promoting session, we wonder who is prancing around in the promo of Kaanchi. Ghai has made sure his lead woman is shrouded in mystery as he has chosen to show only the silhouette of a girl gracefully pirouetting, in the first-look trailer.

Kaanchi is a girl from the mountains who fights against powerful forces. The director wants a girl who is fair and has big expressive eyes, is young and vocal enough to voice her opinions fearlessly.

The director may be all geared up to find the right woman for his next film. Meanwhile, we take a look at the ladies who have played lead roles in his projects. And that gives us – and you – a fair idea of what it takes to be the ultimate Subhash Ghai star.