Sanjay Dutt's 24-year-old daughter, Trishala has big plans, but none that involves Bollywood. "I am currently working on my own personal line of things which I am branding, and manufacturing which will be released towards the end of this year! It'll be sold Online, New York, India, UK, & Dubai. I am also planning a trip to Mumbai soon because I need to do a photo shoot for my own personal website, and I wanted a specific theme for some pictures.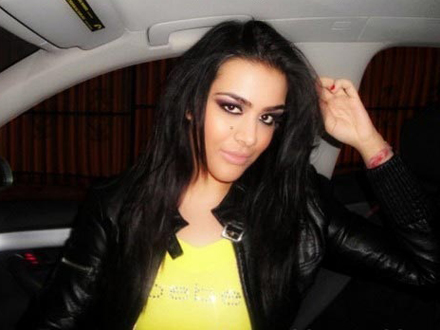 I haven't released to the public what it is that I'm coming out with but I will soon. Let's just say I'm really excited for it and the response and anticipation that I've been getting ever since I've told people that I'm coming out with something under my name has been amazing. I'm sure everyone will love it once it launches. It has nothing to do with Bollywood. This is all me, my business, my hard work with no "help" from anybody," says Trishala who is based in New York and was born to Dutt's late wife, Richa Sharma.

Trishala says she looks forward to meeting dad Sanjay and his present wife Maanayata's two-year-old twins. "I haven't met Sharaan and Iqra yet. I haven't been to Mumbai since 2007, but when I do come I will make it one of my top priorities to see them and spend as much time as I can with them. I want them to know they have a real elder sister. I want them to get to know me, and as they grow up, feel comfortable enough to tell me anything and everything.
I want both of them to tell me about their problems, and ask me for advice. After all, I am their elder sister and I have to set a good example for them. In the end, it's just going to be Iqra, Sharaan, and Myself. We have to have that bond and support one another. No question about it," she says. What's her equation with Maanayata like? "I can talk to Maanayata about anything. When dad's unavailable, I talk to her. She's a great mother, a great friend."